Brad Paisley, Accidental Racist, plays Edmonton in October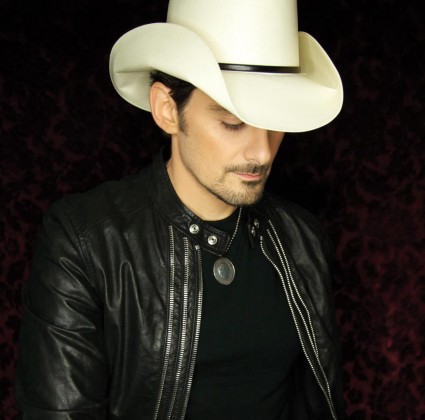 Oh, man, we're going to have some fun with Brad Paisley when he comes to Edmonton this fall on his "Beat the Summer" tour.
The proudly redneck country singer – a mean guitarist and clever songwriter who knows how to push people's buttons – plays Saturday, Oct. 26 at Rexall Place. Tickets go on sale Friday, May 24.
Paisley sparked a huge row – let's call it a heated discussion – in a recent duet with LL Cool J called "Accidental Racist," in which he complains about being mistaken for a racist just because he's a redneck who displays the Confederate flag every now and then. It starts like this: "To the man that waited on me at the Starbucks down on Main, I hope you understand when I put on that T-shirt the only thing I meant to say is I'm a Skynyrd fan."
Other telling lyrics:
"We're still picking up the pieces, walking on eggshells, fighting over yesterday, and caught between Southern pride and Southern blame."
LL Cool J chimes in:
"Dear Mr. White Man, I wish you understood what the world is really like when you're living in the hood. Just because my pants are sagging doesn't mean I'm up to no good. You should try to get to know me, I really wish you would."
The rapper adds later, "So when I see that white cowboy hat, I'm thinking it's not all good. I guess we're both guilty of judging the cover not the book. I'd love to buy you a beer, conversate [sic] and clear the air. But I see that red flag and I think you wish I wasn't here."
And then it's all good, ebony and ivory living in perfect harmony.
Let the heated discussion continue!