Queens of the Stone Age return to Edmonton in August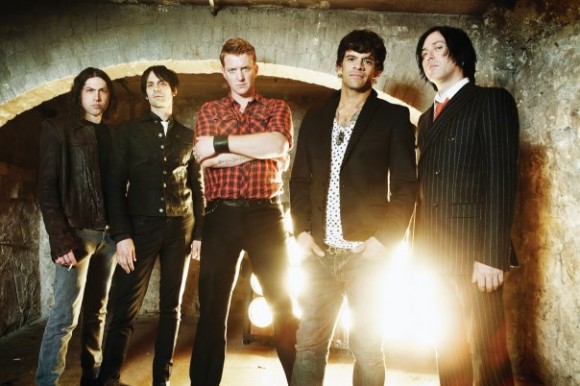 Every generation gets the prog rock band it deserves – or needs.
Which is why there is great rejoicing among members of the so-called "Generation X" that Queens of the Stone age is returning to Edmonton – playing Wednesday, Aug. 7 in the Shaw Conference Centre; tickets go on sale Friday.
This trippy California band led by Josh Homme was forged at the height of the grunge rock revolution, taking a left turn from the genre's inevitable poppification into heavy, complex, riff-laden music deploying odd time signatures and rebellious chord changes that pretty much guaranteed it wouldn't get on the top-40 charts. It was the same for Pink Floyd (with at least one notable exception), and in QOTSA you get a rare modern rock band that doesn't need singles to survive, thus freeing its members to greater heights of creativity, which in turn only strengthened its cult following. Works out for everybody (the chaotic rotating line-up of the band notwithstanding). It's not accident that QOTSA's music is referred to as "stoner rock" though none of its songs actually reference drugs at all. It's the SOUND of the band that inspires the psychedelic experiences. Like Pink Floyd. Just not as polished. Tests to determine if either of these bands actually sound better when the subject is stoned could not be confirmed, as no one would volunteer to be in the control group. The studies continue.
QOTSA will be touring behind its upcoming album, out next month, "… Like Clockwork" (note the telling ellipsis), which features Dave Grohl of the Foo Fighters along with Trent Reznor of Nine Inch Nails and Elton John of Sir Elton John. Now there's a guest list you don't see every day.