THEATRE: Parts fit the actors in new Lemoine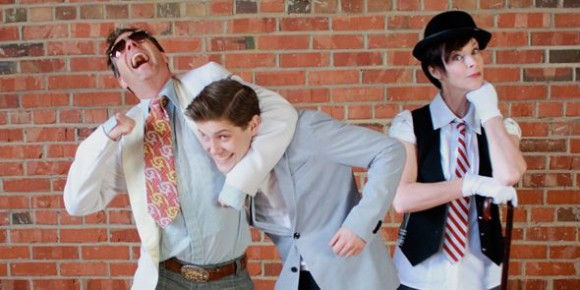 There are many ways we can try to describe rebel playwright Stewart Lemoine – as a modern Noel Coward, for his witty dialogue; or as Edmonton's theatrical Christopher Guest, for using almost the same set of actors again and again in one quirky comedy after another.
Occasionally, a new actor is invited into the fold. For the 2013 season opener of Lemoine's Teatro La Quindicina (yes, while other companies rest until the Fringe, this one is just getting started; told you he was a rebel), Beth Graham is the new face among the usual Jeff Haslams and Davina Stewarts, one of each in this case, along with the relatively new Teatro regular Eric Wigston, starring in the brand new play "Cause and Effect." It plays May 30-June 15 at the Varscona Theatre.
Graham, a veteran Edmonton actor who has somehow not starred in a Lemoine up to now, prefers to think of the playwright as "The Woody Allen of Edmonton" because he sets so many of his plays in his hometown. A lot of directors will pick an actor that's perfect for a part. Lemoine does it the other way around – as Graham found out.
"It wasn't a case of hiring her for a part. I was a case of hiring her and then writing her a part – which is how it generally works around here," Lemoine says. "You get the part and then that tells you what I think of you."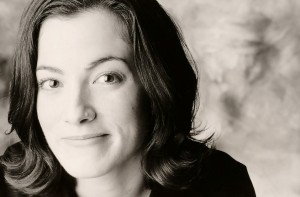 So what can we learn about Beth Graham (right) from Beth Graham's character – a mysterious, possibly dangerous woman who hails from "all parts" of Europe? The story starts with a mundane event, as these things often do. A man – Jeff Haslam – fails to collect his dry cleaning, so he goes into a store to buy a suit. One small event leads to another, hence the title, while the tension builds to point where the characters just can't stand it any longer, as often happens in these quirky comedies. More we cannot say lest we spoil the story.
Like the work of Noel Coward or Woody Allen or Christopher Guest, there is a similar style in every Lemoine, in the plot, characters and dialogue. The loyal audiences know what they're getting, more or less, and yet a new play can always hold surprises. Graham has been a fan for a long time.
"I've seen so many of his plays, and this one feels pretty different," she says. "I guess what's similar is that things often start simply and then build and build to his maniacal moment where everything just kind of comes to a head." What makes it work, she adds, is that no matter how crazy it gets, "These plays are always grounded in real characters going trough real dramatic situations in their lives – extreme situations that are very funny."
Graham is also a playwright in her own right. Her new play, "The Gravitational Pull of Bernice Trimble" – said to be a "heartbreaking but funny portrait of a family in crisis" – opens in November at the Factory Theatre in Toronto. Asked if she thinks a little Lemoine has rubbed off on her, she says, "Oh, God, I hope so. He's a very funny guy, quietly funny. I don't know how else to describe it."
(Top picture: Mayhem erupts in 'Cause and Effect,' starring from left: Jeff Haslam, Eric Wigston and Davina Stewart)