FOLK FEST: Free passes for seniors are history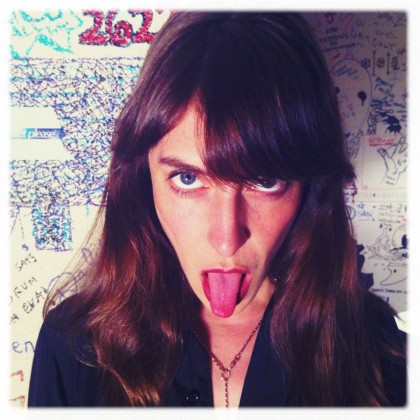 No more free folk fest tickets for senior citizens, consarnit! Apparently there are more old timers than ever, so now to avoid overcrowding, they'll have to pay like everybody else.
At least the blow is being softened. When tickets for the 34th annual Edmonton Folk Music Festival go on sale June 1, senior day passes will only be $20, with 1,000 per day set aside just for those over 65, and all the money goes straight into the endowment fund. No word on whether they'll be checking IDs at the gate.
Youths (age 12-16), meanwhile, have had their daily ticket prices REDUCED to $20 per day.
"That's a first," said producer Terry Wickham at Wednesday's media conference. On the seniors already tight on funds who'd been getting a free pass up to now, he adds, "We don't want anybody to be turned away for lack of money." And to avoid a bot-induced instantaneous online sellout, fully half of the passes will be only available in person, at Telus Field with the line-up starting 7 am on June 1. Online sales will start at 2 pm.
Getting to the meat of the music, one can't help but notice that this year's folk fest bill is a little light on celebrity – no Elvis Costellos or Bonnie Raitts. Closing Aug. 8-11, Thursday through Sunday are Feist (above), the John Butler Trio, Bruce Cockburn and Loreena McKennitt. There are plenty of well-known names within the folk community – Rosanne Cash, David Francey, Ruthie Foster, Lynn Miles, Neko Case, Ron Hynes, the list goes on – but this line-up boasts more new talent than ever. Wickham hand picks all the acts; he generally talks about each and every one at the annual media conference. It's a crash course in folk music. This year was no exception. Some selected highlights and comments: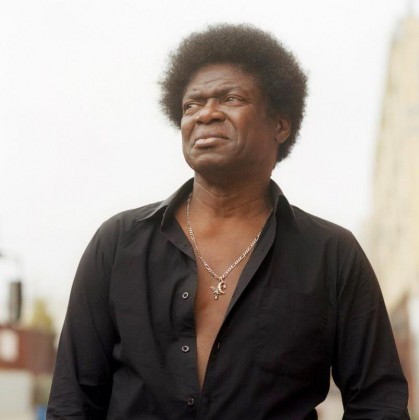 The Head and the Heart: "Young ticket buyers are going to enjoy this show."
Caitlin Rose: "Real country music is folk music, too."
LP (an extraordinary female performer who wowed the crowd at last year's Sonic Boom event despite being somewhat out of place): "She's playing the coveted second to last spot on the main stage Saturday night – the Norah Jones spot. That's how much we believe in her."
Evening Hymns – "I'm not sure if they're dark or comedic. One of their songs has the line, 'I'm going to chop down the family tree.'"
Sara Watkins – "Used to play with Nickel Creek. Not Nickelback."
Tim Chaisson – "He's a fiddler and a step-dancer, too, so he'll fit right in."
John Smith – "Unfortunate name, but he's great."
Shakey Graves – "I don't know about you guys, but I'm starting to get recommendations from my kids."
Jerry Douglas – "Top dobro player in the world."
Tony McManus – "The premiere Celtic guitarist."
Tim O'Brien – "Part of the glue that holds the festival together, he can do anything."
Laura Smith – "Making a comeback."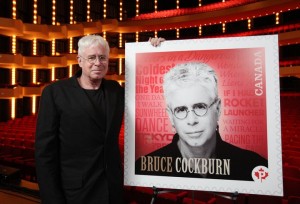 Wilson & Swarbrick – "I had the pleasure of hosting Dave (Swarbrick) one time. The heat wasn't fixed up properly and he sat in the basement and looked so cold, so I gave him a parka, and he chain smoked down there. He's since had a double lung transplant so he's healthy again. Most people thought we'd lost him a few years ago, but it's amazing what happens. This is his second time back to the festival."
Charles Bradley (above) – "Here's an interesting story. He was pretty well homeless. Home life wasn't the best. Fortunately he got into some kind of jobs program, moved to Harlem and started a James Brown tribute band, started writing and then someone saw him at the right time – when he was in his 60s."
Mighty Clouds of Joy – "Real gospel. As close to Solomon Burke as you're going to get."
Niyaz – "From Iran, it's almost trance music. It's going to be very different and excellent."
Fatoumata Diawara – "From Mali, which apart from recent events is a hotbed of folk music – right up there with Ireland."
Delhi 2 Dublin – "Big hit here before. I like to kick off the mainstage Thursday night with something high energy."
Steep Canyon Rangers – "Grammy winning bluegrass band. The band Steve Martin plays with."
Vieux Farka Toure – "I can never get enough African bands here."