Colleen Brown to reveal alter ego at Rip Roarin' Refinery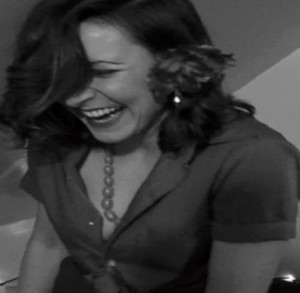 Singer-songwriter Colleen Brown has long relished the idea of creating an alter-ego – and now, as the creative director of the Art Gallery of Alberta's "Rip Roarin' Refinery" party happening Saturday, June 1, she gets her chance.
"Gilda Brass" will be making her stage debut at the arty party celebrating AGA's new exhibit The Piano. Just imagine if Brown had been around in the '40s and you might get sassafrass with Gilda Brass. The name is taken from Rita Hayworth's 1946 movie Gilda, about a dame who falls for a gumshoe who gets flimflammed by double-crossing mugs.
"I've felt for some time now I've wanted to liberate myself from the confines of being myself on stage, feeling like I had to portray myself," says Brown, who admits the idea fans may have of her through her music is not the "perfect representation" of who she really is.
It rarely is, but you can make a few good guesses. A pop-folkie in the mould of Joni Mitchell, Brown has made a name for herself in the last 10 years or so with five studio albums laden with romantic music, though in her writings (on Facebook and elsewhere), she demonstrates an eloquent interest in political and social activism. It's not always evident in her music, at least not yet, but "It's in my blood," she says. One uncle is conservative MP Leon Benoit, another is liberal senator Nick Sibbeston. Her dad drove his brother around in his RV on the campaign trail.
"I'm the black sheep of the family because I tend to have – what's the word – more left leaning principles," Brown says. "I'll probably reconcile all my upbringing principles and youthful follies someday."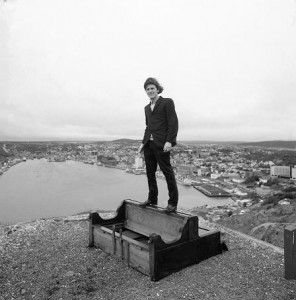 Creating an alter ego has its dangers. Sometimes it becomes more well-known the real person.
Brown laughs, "I'd be cool with that."
A number of Edmonton performers have done this sort of thing before, which makes you wonder if that makes them more different than their real selves, or not. Rappers do it all the time. Whitey Houston is more well known than his real self Lyle Bell; though the real Ann Vriend is still better known than her alter ego "April Valiant," who sings '80s covers in a jazzy vein.
Make-believe is expected at these AGA Refinery parties, for both the performers and audience members, who are encouraged to dress for the occasion – in this case like flappers from the '20s. It helps that The Great Gatsby just came out. This event will also feature performances from Paul Arnusch, demonstrating a variety of keyboards, and DJ Mitchmatic, along with "a grand installation" being created in real time by artist Maegan R. Mehler. Audience members will be offered various hands-on activities – like shaky egg-making – along with an Instagram costume contest.
Brown and her collaborators picked the 1920s-1940s as a theme because it was a time "where there was a piano in every parlour, and there was always somebody was there playing," she says. "The sheet music business was big. That's how people learned about music, where they were first introduced to songs, from a piano player in a parlour instead of recorded music."
No word yet on whether "Gilda Brass" will be making any records.