EXPLORERS: Jom Comyn is of the land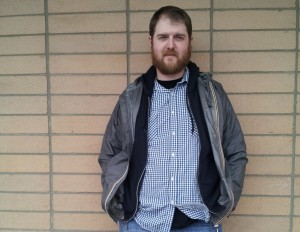 Our province, and all the modern society we see today, was built on immigrants, explorers, intrepids and everyone good and bad in between. Farmers and ranchers weren't merely farmers and ranchers. They were teachers, they were carpenters, they were welders, tradesmen, jacks-of-all-trades – all at the same time. They had to be.
Likewise with Edmonton musicians and artists in this city – they like to explore. Where else could you be a touring musician in multiple bands at one time, or use old blown-out microwaves from the back alley of a club as packaging for your first noise rock EP? – like one 26-year-old artist who goes by the name of Jom Comyn.
Of course it happens elsewhere – but that kind of freedom just says something about Northern living.
For some reason, most people think Jom Comyn, aka Jim Cuming, is a folk artist. Far from it. From a rural upbringing in Ardrossan, just East of Edmonton, he sings like Lee Hazlewood filtered through '90s teen angst and stories by Alberta novelist Robert Kroetsch. His guitar is electric in more ways than one, scrapey like sandpaper. His father was a professional musician in the '70s and '80s when you could still be a band playing week-long gigs at a hotel bar. Cuming's music is deep in the personal sense, engaging and, at times, quite melancholy.
"For the longest time, I didn't know if I could write a happy song," he says. In a place where it's mostly winter, you could understand that. Summer is pretty damn sweet, and "in Edmonton, you want to engage with the outdoors," he goes on. "The outdoors are usually so hostile, you just recuperate and make this little world for yourself. But in the summer it's like, fuck that! I'm going to go for a bike ride and then get drunk."
Cuming has met and worked with quite a number of folks doing real groovy things in Edmonton. It was just a matter of time before the exploring began: Post-rock, Irish drinking music, hardcore, concept folk, loose indie rock. He has penchant for melody, but has also delved into the abyss with a couple weird avant-garde noise projects.
"No notes – this is the frontier," Cuming says.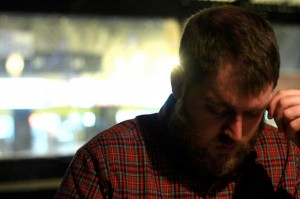 From his old hardcore band Crippled Children, his exploration into what most wouldn't even call music took the form of two-piece band called Pear Hands, and a one-off project called Chishu Ryu — named after the 1940s stoic-faced Japanese actor. Cuming has a degree in film studies at the U of A.
While he's not making noise music at the moment, his appreciation for the art form has not strayed. If you could say any local rock artist is "influenced" by noise music, it would be Jom Comyn.
"Philosophically I can get behind noise, perhaps more than anything else, almost," he says. "In a way, it may appear to outsiders as the MOST masturbatory kind of music. But I think kind of it might be the least."
How can that possibly be?
"Because you're never ever, ever, ever going to get big playing noise music."
Cuming doesn't act like he wants to "make it" in the lame, schlocky music industry sense. It's about following compulsions, a love for art and coming home.
"When I started the Jom Comyn thing I had this whole mythology of returning home, fulfilling the circle and becoming whole. This city means something because I was born here. I am of this land. Everyone gets inspired by New York or Paris, but Edmonton doesn't belong to the world. It can be your own."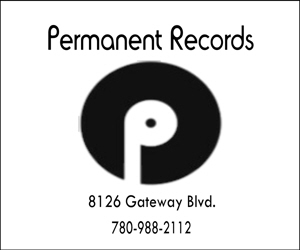 It may seem that Edmonton has no myths or legendary stories, but a lot of people like Cuming have been busy creating them.
"Making movies and making stories about ourselves, and reading those stories and seeing those movies, that's a huge part of mythmaking," he says. "We make it up out of thin air. How did the Americans do it? By reading Jack London stories about the Klondike. They were just interested in what other Americans had to say about America."
For the most part, you mention a city like Seattle or Los Angeles, even Austin, Tex., you get a vibe, however subtle; a feeling of the place. They're "known" for things. What will Edmonton's mythology and history be in 50 years?  What will Edmonton will be known for? Cuming has one thought.
"You walk through the Safeway and fuckin' Guns N' Roses is playing and Axl rose is singing, 'Welcome to the jungle, you're gonna dieeeeee!!' and this old lady is buying breakfast cereal. So who knows, maybe you'll walk in to get your hemorrhoid cream when you're 60 and crazy feedback will be coming out of the speakers. And no one will be flinching."
Jom Comyn is working on a new "winter" album, a collection of new, live and unreleased material. He'll also be playing two shows around the August long weekend, one at Baby Seal Club (a private art space in the Whyte Avenue area), the other out at the Golden West Music Fest near Bonnyville.
JOM COMYN – Cool Room from Southern Souls on Vimeo.