Mark Meer tops list of Canadian Comedy Awards nominations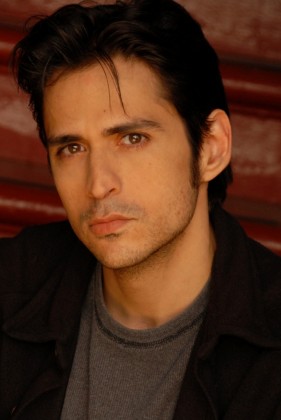 With so many Canadians being funny in America, that must make Canada the funniest country in the world, and with so many Edmontonians being funny across Canada, that must make Edmonton the funniest city in the world.
Ha-ha funny, not "funny" funny.
Proof is in the pudding, whatever that means, as the nominations for the 2013 Canadian Comedy Awards once again revealed a plethora of Edmonton talent. Coming out on top of the list once again is Mark Meer with three nominations, beating out such Canadian comic heavyweights as Rick Mercer and Steve Patterson. Meer, who was overwhelmingly voted GigCity's 2012 Edmontonian of the Year, is up for Best Male Improviser, Best Improv Troupe for The Harold of Galactus with his partner Chris Craddock, and Best Radio Show in CBC's The Irrelevant Show. Meer's wife Belinda Cornish, meanwhile, got a nod for Best Female Performance on a TV show for her role as the frosty boss of a toy company in Superchannel's "Tiny Plastic Men" (which also stars Meer and Chris Craddock).
The other locals nominated are the Rapid Fire Theatre for the Best Comedy Short for the YouTube video "Internet Search History Revealed." Once again, Edmonton stand-up comics were given the short shrift with most, if not all, of the nominees from "out East."
The busy Mark Meer, currently in Calgary rehearsing for another improv show, answered a few questions via email on Thursday:
Q: Once and for all, are you going to throw your hat in the ring in the race for the Mayor of Edmonton?
A: Despite the pleasing alliterative quality of "Mayor Meer," if nominated, I shall not run. If elected, I shall not serve!
Q: How does one go about spreading local fame to Canada, and beyond?
A: I suppose getting to be in a massively successful video game trilogy doesn't hurt …
Q: Do you ever feel like you're spreading yourself too thin?
A: A lot of what I do is improv, so that really cuts down on the rehearsal time. Believe me, I'm as lazy as the next guy.
Q: How do you feel about your horde of nominations at the Canadian Comedy Awards? You must be the top nominee.
A: I'm honoured, of course! I don't think I'm the number one nominee this year, though. Off the top of my head, my friends and fellow Best Male Improvisor nominees Ryan Beil and Taz VanRassel of Vancouver's Sunday Service also have three nominations apiece (Best Male Improviser, Best Improv Troupe, Best Podcast). I did have five nominations in 2011. Clearly I'm slipping in my old age.