COMMENT: How about an author on City Council?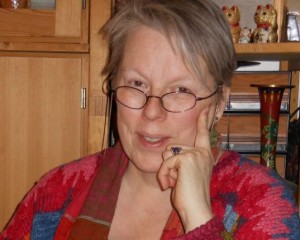 You know what might be interesting to see on the next Edmonton City Council? Someone who can get to the heart of the story – who's not a former newspaper reporter.
Candas Jane Dorsey has been creating and collecting stories for decades. The award-winning novelist has thrown her hat into the ring for the upcoming civic election, and while she has yet to file the paperwork to run for Ward 6 Councillor, replacing the retiring Jane Batty, Dorsey says she'd made a good addition to City Council.
There is little doubt she has both the qualifications and a passion for the job. She leans to the left, but being liberal or conservative isn't so important when you get down to the level of city government, she says, where hot issues are things like potholes and what to do about the damned mosquitoes.
"I'm much more interested in municipal politics because it's nonpartisan," Dorsey says in a recent phone interview. "That's important to me. It's better to have a fluid, flexible landscape where people with all sort of interests are working together."
She speaks of City Council, but she could also be talking about Edmonton itself. Dorsey was born here. She lives in the inner city, which is part of Ward 6 and where she has done much of her community work, including the building of the Boyle Street Community Centre, and working with the local Chinese community. On the question of all the recent immigrants coming to Edmonton, she replies, "I keep wanting to tell you stories," which is something a writer would say.
One that stuck with her was about an African man who had come to Edmonton to start a family. Dorsey says, "He told a story about how he took his three-year-old son back to Africa, where he had come from, and his son of course had never been there. He learned about the different kinds of food and about playing in the mud with no shoes and how warm it always is, and after a while his son comes to him, and this is a three-year-old we're talking about here, and says, 'Daddy, this isn't my place. I need to go home.' He wanted to go home to Canada. So when you think about what those parents have given and given up to say that this is their home, to me, it deserves recognition that this is mainstream."
The point, Dorsey says, is that there is no more "minority" in this city. She was part of a focus group in 1979 which determined that only a third of Edmontonians had actually been here longer than five years. She says, "You need to know that Edmonton is very different from the old days when you could say there is a mainstream and then there is everybody else."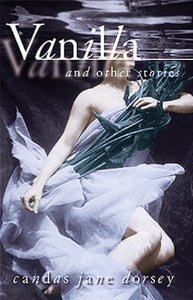 Lots of media types go into politics. Moses was the first; he got the straight scoop from God and wound up leading his people. Ward 11 Councillor and mayoral candidate Kerry Diotte is a former Edmonton Sun columnist, as was former Councillor Allan Bolstad. The PR wing of the Alberta government is chock full of laid-off newspapermen. But not a lot of artists run for office. Present Ward 8 City Councillor Ben Henderson, who is running again, used to be in theatre, as did Alberta Liberal MLA Laurie Blakeman. And that's about it for Edmonton. (Contrary to popular belief, the arts-friendly Michael Phair, who served on city council for 15 years, was not actually an artist himself. He was a teacher.)
Dorsey says, "I feel the arts encourages people to take a broad view of situations, to think creatively about problems and certainly how to do more with less money. It's always seems to me to be ironic that people think that artists are somehow feckless and don't know how to budget, when really artists are doing huge amounts on small budgets. So for me a lot of the work I've done is transferable in nature even if not in content. I've always been interested in making communities, I've done it through the arts, but I've always done it in other ways. I think, too, that visionary artists want to change the world for the better – and that's certainly been a goal of mine all the way through my career."
Ward 6 could be a close race. Dorsey will be running against six other candidates, including longtime Edmonton Journal writer Scott McKeen.
Citizens go to the polls Oct. 21.