FLOOD RELIEF: Albertans band together in adversity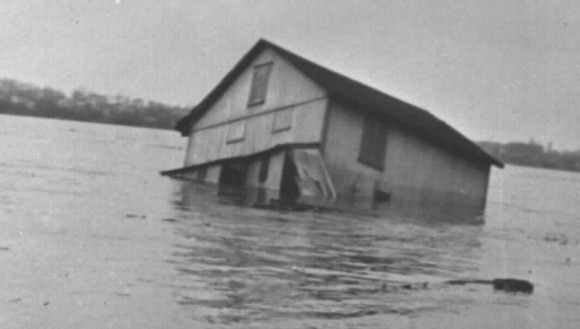 The Calgary-Edmonton rivalry seems awfully silly – sillier than it already is, that is – in light of the devastating floods that swamped our sister city to the South.
Sure, she may be a bit more of a looker, a bit more successful, better dressed and have a better head for business, and frankly we can be a bit jealous sometimes, but when push comes to shove, we'll back her up all the way. In short, not a lot of twitchy-eyed machete-wielding Edmontonians are in the streets shouting, "Flames suck!" these days. More than $500,000 was raised at last Saturday's Edmonton Eskimos game – proof enough.
For local opera impresario Darcia Parada, organizer of Friday's classy Operation Remedy flood relief benefit at the All Saints Cathedral, "I think it's silly to begin with," she says. "Alberta is large province, but not very largely populated when you look at other parts of the world. We're all Albertans and we're all Canadians, and that rivalry certainly does not exist for me."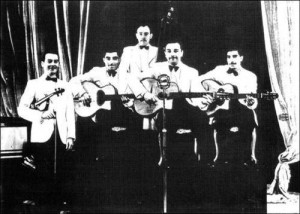 This is going to be a wine-drinking sort of event. All proceeds from the $25 tickets, and the raffle, go to the Canadian Red Cross to aid Calgarians whose homes were damaged or lost completely. Entertainment will feature a bi-municipal, genre-spanning slate of acts, with the Calgary Concert Opera, Edmonton's Pro Coro, the Vinok dancers, P.J. Perry and for gypsy jazz, the Felt Hat String Band (pictured) plus a surprise performance from members of Teatro La Quindicina theatre company, plus bagpipers and belly dancers and more.
"No one is getting paid," Parada says, and that includes the providers of the hors d' oeuvres.
She wants to invite Chris Selley, whose National Post Full Pundit column joked that if we were put in the same situation as Calgary, Edmonton "would be a smoking hole in the ground at this point, infested with twitchy-eyed, machete-wielding savages." He was actually making fun of the Calgary Herald, which breathlessly editorialized "…. disasters can bring out the worst in people. But that's not southern Alberta's way and never has been." Anyway, while Edmonton's Mayor had kittens, a lot of locals took it in stride and made comedy hash out of it – like the "Machete Something Edmonton" movement, which should go well with the Zombie Wall.
Parada was puzzled over the Post article, "I think he was being sarcastic, and more sarcastic about Calgary, in that sense, and I couldn't quite figure out what his point was, to be honest. The truth is that in adversity people do band together. I witnessed it. I was in New York City on 9-11 and that was my son's first day of Kindergarten. People band together."