So much for the rivalry: Edmonton helps Calgary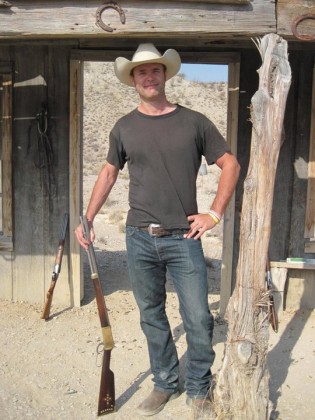 The outpouring of support from Edmonton's arts community to flood-ravaged Calgary and area has been truly inspiring. You'd think that ridiculous inter-municipal rivalry didn't exist at all – even if it was hockey season.
The latest gig announced in a number of local charity events features Corb Lund with Jr. Gone Wild , Sunday, July 28 at the Starlite Room – an alt-country extravaganza of the highest order. The Fuzz Kings and Ann Vriend are also on the bill. Called "Edmonton for Southern Alberta," the event will donate all proceeds from the $40 tickets to flood relief. Tickets go on sale Wednesday at noon. Expect a swift sell-out. Donations will also be accepted at the event.
Corb Lund, who's already played at least one major flood relief gig, at a recent Edmonton Eskimos gig, released a statement:
"I grew up in the foothills of Southern Alberta and the Calgary area has been very good to me and my career for at least a couple of decades. I feel like I have to help in whatever small way I can. There will be bigger charity events, and I plan to be involved with those too, but it was important for me and some of my Edmonton musical friends to show our support and concern more personally by having our own benefit event as well. I hope this can give the people down south a little boost knowing that we're thinking about them, both in Calgary and in the surrounding areas that were flooded, including the High River area and the Siksika Nation."
The Starlite Room also hosts a two night flood relief benefit called "Band Together," Thursday and Friday, July 11-12, featuring dozens of local indie artists in almost every musical genre, from Scenic Route to Alaska (roots-rock) to Mitchmatic (rap). Advance tickets are $10 per night, $15 for both.