MUSIC PREVIEW: The Taste of Music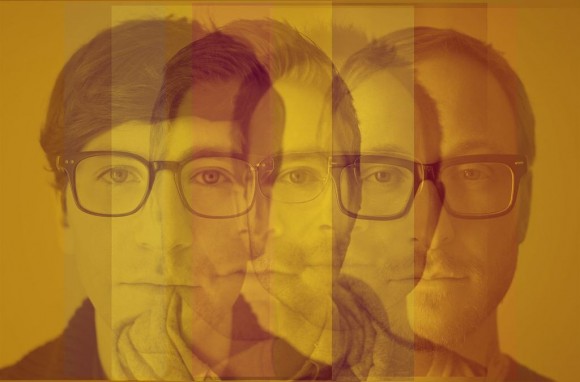 You may know it for the food, but this year's incarnation of The Taste Of Edmonton is pulling out all the stops in its musical lineup as well. Thursday night starts off with a bang, as Vancouver's Hey Ocean! takes center stage, whose catchy melodies will surely whisk you away to a laid-back beach. The indie-pop trio has seen its music featured in television shows, and have performed at South By Southwest and the 2010 Winter Olympics.
Local acts are featured on Friday night, focusing mostly on folk-rock bands. The esteemed Lindsey Walker takes the stage at 4:30, and the intelligent-folk quartet The Provincial Archive (pictured above) finish off the musical entertainment at 9:30 with just a subtle hint of electronic. You'll be both informed and entertained by this brilliant band. In between these bookends, 100 Mile House and Scenic Route to Alaska will also perform.
On Saturday the festival's attention turns to our Southern friends, with performances by Calgary's Spencer Jo and All Hands On Jane. Edmonton's own punk-musician-turned-indie-rocker Jay Sparrow takes to the stage at about 6:30. Sunday's headliner is Quebec-born Marco Calliari, whose Latin-and-opera-inspired music will take you on a journey both musically and geographically. More great artists perform in Churchill Square all week. You pay for the food – but the music is free!
Friday
Reba – Many may know her better for her television shows by this point, where she plays the same character in various incarnations, but the formerly double-named Reba McEntire remains a world-renowned country music star, with over 25  albums to her credit since her 1977 eponymous debut, and songs that have made it onto the country charts (on both sides of the borders) in every decade since, the most recent being "Consider Me Gone" in 2009. She also holds the record for most female artist awards from the American Music Awards. Tickets are still available for this concert at Rexall Place, $45.50 and up plus service charges. 7:30 pm.
Wild Mountain Music Festival – If you're willing to drive a couple hours West for the weekend, this Hinton music festival hosts a bevy of exceptionally talented acts for three days. Acts of note on Friday include the uber-exuberant fiddler Ashley MacIsaac, Blackie and the Rodeo Kings and David Wilcox. Saturday features Elliot Brood, always a popular draw in this city, Oscar Lopez, the beloved Sam Roberts Band and our busy old friends Scenic Route To Alaska; and Sunday finishes off with one of Edmonton's most popular new bands, Collective West, along with Picture the Ocean and The Fight. Weekend Passes will cost you $140 – individual days are $65 (Friday), $75 (Saturday), and $45 (Sunday).
Stone Iris – This local Southern-rock-meets-even-more-Southern-reggae quintet kicks off its "Grande National" tour, during which they'll release its eighth full-length album of the same name. The Edmonton band was recently named Band of the Month by Sonic FM 102.9, and the tour will see the band dip through some of the Northern United States in addition to Canadian gigs. Our Sound Machine and Open Air also perform. Pawn Shop, 8 pm, $10 advance.
Renny Wilson – Mint recording artist and local chillwave/krautrock (German electronic music) superstar. Well, not superstar yet. But stress on the yet. Wilson will be joined by labelmate Jay Arner, who has achieved a 9.0 on the buzz meter himself, and says he "Can't say what my music sounds like to other people, but to me it sounds like the inside of my head – claustrophobic but cavernous." That's a big help. Animal Teeth and Cult Babies are also on this incredible bill. Wunderbar, 9 pm.
Saturday
Santuarium – This seven-piece from Brazil performs rock with an edge, but with a bit of a balance towards the more subtle genres, with a piano and violin in the mix. Arrival Of Autumn, Cultured By Fire, Zengines and Drainbed also perform. Studio Music Foundation, 7 pm, $10 advance, $15 at the door.
All Else Fails – These hard rockers combine punk and metal into their mix, and host a release party for their heaviest recording to date, an EP called "Fucktropolis." Opening the show will be Tyrant, Black Collar, Eternal Prophecy and Silence the Machine. Starlite Room, 8 pm, $15 advance, $20 at the door.
Death By Robot – This local electro-rock-sci-fi act is also hosting a release party for its new album "The Life Machine." Tanner Gordon and the Unfortunates and Boxcar Glory Hole are also on the bill. The Artery, 8 pm, $10 advance.