Comic, sportscaster to fill Rutherford spot in CHED shuffle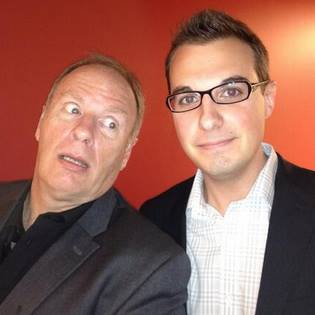 Just a few weeks before 630 CHED's Dave Rutherford was due to retire, he bit the hand that fed him: criticizing his Corus Radio bosses for what he felt was poor coverage of the Southern Alberta floods. He even suggested that listeners could go elsewhere for their information. Radio bosses tend to frown on that sort of thing.
So instead of going quietly, the King of Alberta talk radio went out in a blaze of gunfire – like Rooster Cogburn. Damn your murderin' hides! Meet your maker!
The deck chairs were already being shuffled. Perhaps the biggest change is getting Edmonton stand-up comedian Andrew Grose to take over Rutherford's long-established nine to noon slot – prime time for talk radio – with partner Dan Tencer, who will be leaving Inside Sports, the show he made his own for seven years. Tencer was also the winner of the Funniest Media Person stand-up contest at the Edmonton Comedy Festival, so maybe this all fits in with the trend of comics doing a better job of interpreting the news than newscasters.
Grose's former partner Lesley Primeau, meanwhile, is gone after 21 years with CHED. She was not immediately available for comment. Filling the afternoon slot will be J'lyn Nye (below) – moving from morning show host on Fresh FM, another Corus property – along with former CBC and Big Breakfast TV host Mark Scholz.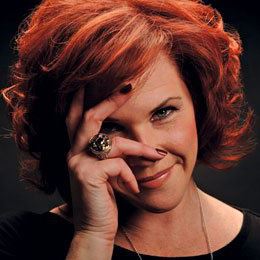 It adds up to a welcome shift to more locally-focused programming. Rutherford aired province-wide. Now both Calgary and Edmonton will have their own content. Charles Adler, who broadcast from Winnipeg, will be off the air in Alberta, too, replaced by hosts in their respective towns.
But it's also a shift politically for the morning news at CHED – let's just say towards the "middle."
Grose explains, "I don't think that to host a talk show you necessarily have to have an agenda or political bent. Previously in that time slot there has been that. It was pretty clear what Rutherford's politics were. He leaned way to the right … I'm more the average guy. The government changes with each election – though you could argue that with Alberta – and that means people change their minds. I'm not out to further some agenda. I'll make up my mind as I go along."
The new show will aim be "anything but a political show," Grose says, though that really can't be avoided since politicians generally pick mornings to make important announcements. They will undoubtedly be frequent guests, too.
"We want it to be a conversational show," Grose says. "It's going to be Edmonton based, and from a couple of guys with strong opinions, but they won't always be the same. It'll be the kind of show I'd want to listen to."
Like the one he had up to now with Primeau – and he didn't plan that as part of his career path, either. Saying he feels like he checked into a hotel for a weekend stay and wound up being appointed the hotel manager, Grose continues to claim to be an outsider to radio, though he can't get away with that for too much longer.
"I do the same as a comedian," he says. "I try to say that I'm not really a comedian because as soon as I become a comedian, I feel like I'll stop talking about shit that people want to hear."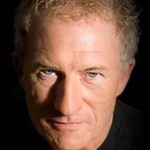 Watch for more shake-ups in Edmonton radio. August is traditionally the time of year that radio stations go through their semi somewhat annual make-overs. It is the cycle of radio nature. CHED was due. Name another station where the beloved announcers have been there as long, and come to think of it, CKUA could use a little freshening up, too.
The changes at CHED take effect Aug. 19. Rutherford, of course, has long since ridden into the sunset.