MUSIC PREVIEW: Folk fest earns indie cred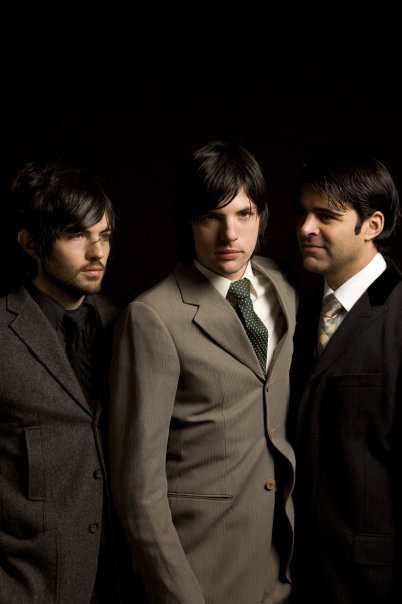 The best action isn't always on the main stage at the Edmonton Folk Music Festival. Take, for example, Carolina Chocolate Drops. They performed at Interstellar Rodeo last year, and received rave reviews from everyone. The old-time string band from North Carolina, who perform with banjos, jugs, kazoos, bones, quills, a cello and a beatbox, perform a sidestage concert on Friday night and are part of two workshops on Saturday. Local folk artist Joe Nolan, who received critical acclaim for his latest album "Goodbye Cinderella," hosts his own concert Saturday at noon; and is part of three workshops – one Friday and two Saturday.
But if you're more interested in the headliners per se, there's plenty to choose from as well. The Avett Brothers (right) – another act from North Carolina – combine bluegrass, pop, punk, country, ragtime, soul, and folk into a show that you definitely won't want to miss. In fact, judging by the buzz in the city, this is probably the most talked-about set at the entire thing.
Head and the Heart, another indie-folk act, this time from Seattle, currently only have one album to their credit (their sophomore effort drops in October), but are the first headliner to take the main stage on Friday night, with as much or more buzz than any act this weekend has to offer. Follow that up with Neko Case, a renowned singer-songwriter perhaps best known for her work with The New Pornographers, undoubtedly one of the most talented musicians on the card this weekend. Case is one of those musicians who always has to be working on some project. Along with six studio solo albums, she's also put our records with The Sadies, and The Corn Sisters, and worked with some other heavy hitters on their albums – like Sarah Harmer and Jeff Healy. Little known fact: she was also one of the members of all-girl noise-pop trio Cub back in the mid-1990's.
And lest we not forget, Feist will be headlining Thursday night – whose star sailed into the stratosphere after, Moby-like, her music was used in an Apple commercial. She is just about as big as an "indie" folk star can get.
Main stage:
Thursday – Delhi 2 Dublin, 6 pm; Ruthie Foster, 7:05 pm; Charles Bradley, 8:20 pm; Feist, 9:45 pm
Friday – Head and the Heart, 9 pm; Neko Case, 10:05 pm; John Butler Trio, 11:25 pm.
Saturday – Steep Canyon Rangers, 2 pm; Fatoumata Diawara, 7:10 pm; Lisa Hannigan, 8:30 pm; LP, 9:45 pm; Bruce Cockburn, 11:10 pm.
Sunday – Havana d'Primera, 2 pm; Avett Brothers, 7:10 pm; Loreena McKennitt, 9:10 pm, followed by "Four Strong Winds," which marks the official start of fall in Edmonton.
Tickets of course sold out nearly instantly, but resourceful fans should be able to find a way in. There's also a swap board onsite. And – for the first year that seniors have been made to pay – lots of senior's tickets are still available, for just $20 per night.
Edmonton Rock Music Festival
Is it madness for the Edmonton Rock Music Festival to go against the folk fest? No, not madness. Happenstance. Due to the Women's LPGA tour coming to the Royal Mayfair Golf Club, the Heritage Amphitheatre is unavailable for the rockfest's usual dates in late August. But this plucky little annual has been a success up to now, it's shaping up to be a hit again. Edmonton has a lot of classic rock fans. Friday's acts include Tom Cochrane and Red Rider, Harlequin and the Todd James Band. Saturday's line-up continues "working for the weekend" with Loverboy, Blackie and the Rodeo Kings – which in the past would be more likely found at the folk fest – and Kim Mitchell capping it off with such hits as "Go for a Soda" and "Patio Lanterns." Gates open at 4 pm Friday, tickets $49 at the gate; Saturday starts at 11 am, $59 at the gate.
Friday
Catgut – Even with two music festivals there is room for some great club shows. This local noise trio starts a new tour with a big kickoff, headlining a show at Wunderbar along with another hugely popular act, The Fight, and Zebra Pulse. 9 pm, $7.
Saturday
The Sword – This Texas metal band (often sub-categorized as doom metal or stoner metal) headlines a show at the Starlite Room. Probably best known for their 2010 concept album "Warp Riders," which centered around an original science fiction story, they're currently supporting their more recent album "Apocryphon." Castle and American Sharks open. 8 pm, advance $23.
Savk – This Calgary folk-rock act is one of those bands that deftly maneuvers between a variety of sounds, wrapping it up with a bow in a tight, frenetic live show. Fellow Calgarians Lab Coast, as well as Liam Trimble's Diamond Mind, open. Wunderbar, 9 pm, $10.