FRINGE REVIEW: Zack Adams an existential time traveller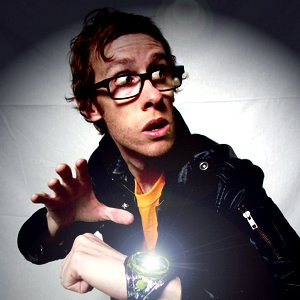 The premise of Zack Adams: Zack to the Future (Venue 2) involves a failed Fringe playwright who travels into the future to try to discover his identity and assuage his existential angst about career choices that led to becoming a failed Fringe playwright. He ends up discovering a couple of unexpected things: that no quantum physicist was ever consulted on the scripts for any of the films in the "Back to the Future" trilogy, and that maybe we should all go buy an Eckhart Tolle book to discover the true meaning of life.
While Australian actor-playwright Shane Adamczak comes up with some very amusing and creatively original material over the course of his one-man, one-hour play, the overall concept is unfulfilling. If he really does doubt his own ability and talent as he states in his tongue-in-cheek opening monologue, he shouldn't fret, as lack of talent is not the reason this play wasn't better. The problem is a lack of substance. The main theme of the show is to live in the moment and make the most of the "now," which has made self-help gurus billions of dollars, but it comes across as trite here. Adamczak demonstrates that he is no one trick pony, showcasing the wide range of his substantive performance art skill set: from physical comedy to mime to musical accompaniment to even puppetry with a Frankenstein that has two left hands. What should've been great turns out to be only average. To be fair, given the pace of the narrative and the wide range of multimedia concepts used, it may have been unreasonable to expect that he could pull all of this off by himself, but such is the life of the Fringe artiste.
RATING: PICK!