MUSIC: Mayhem by day, Kraftwerk by night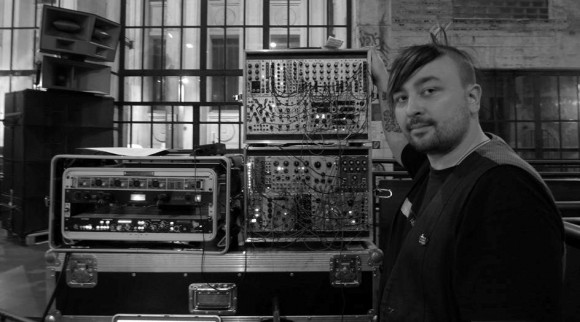 What happens when metalheads make dance music on modular synthesizers? Noisy dance music, that's what.
When local soundman and musician Jason Borys got together with Jeremy Greenspan of Hamilton synthpop duo Junior Boys, the resulting album yielded iterative beats and dark undertones that feel like they belong at a dance party in some seedy, dimly lit warehouse. While such madness is hardly marketable in Canada, the album – titled "God Told Me To" – is already getting radio play in Belgium, the Netherlands and Los Angeles.
Borys, who performs and records under his last name, will celebrate the album's Edmonton release at Pawn Shop Live on Thursday as part of a whole night of audio/visual oddities. Toronto act Egyptrixx and local weirdos Wind Rose, Shawn Pinchbeck, SkruntSkrunt, Pigeon Breeders and Nik 7 are also on the bill.
"With Jeremy and myself we're both metal kids at heart, and I think that permeates underneath the surface. Even though it's dance music, we're still listening to Mayhem during the day just as much as we're listening to Kraftwerk," says Borys, says, who's been making electronic music in various formats for nearly 20 years, going back to the days of Atari ST computers. His solo material veers into noisier, dronier and sometimes plain frightening territory, and you'll get a good mix of everything at Thursday's show, plus a taste of what to expect on his upcoming solo record due this fall.
The clashing of live sounds leaves many audience members perplexed.
"I expect some people to dance, some people to fall asleep at times – sometimes it gets repetitive and droney – I've had a couple people cry," Borys says with a laugh. "It can sort of run the gamut, but it definitely comes from a darker place."
Borys connected with Greenspan after touring the globe as the sound-and-visuals guy for Junior Boys. The duo is hopelessly hooked on modular synthesizers, and Borys quickly became a modular junkie himself.
On a conventional synthesizer, the sounds installed inside when you buy it are the only sounds you're going to get, which is plenty for most musicians. The appeal of modular synths is that the user decides everything by choosing and arranging filters, oscillators, mixers, ring modulators and envelopes through modules. Modules are connected by patch cords, and the musician will often jot down the locations of cables and knob positions since the machines have no memory to save settings. Because you can constantly reconfigure the machine by adding and swapping modules, it can become an all-consuming entity for adventurous musicians who become entranced by its infinite possibilities.
"After driving from city to city with not a lot to do other than pine after modular systems, it became a rampant addiction at that point. I don't know what it is about modular synthesis, but it seems to – not just for myself but for almost everybody that I speak to that gets involved with it – sort of become a complete obsession," Borys says. "There was definitely a period of time when all I could think about was modules and patching. Luckily, there's been brief moments of air where I could pull my head out of that and start to write music."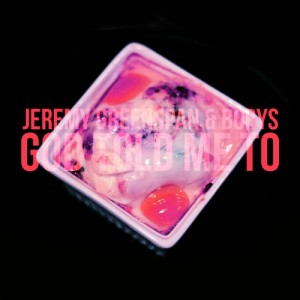 Borys and Greenspan went down to a studio in Hamilton in the spring to set up their synths and build patches from scratch, then tear them down after each collaborative session. They laid down several 20-30-minute improvised pieces, which they trimmed to five-to-six minute tracks for the devilishly dancy E.P.
Greenspan and Borys released "God Told Me To" through UK-based label Jiaolong, which is run by Canadian indie-music star Dan Snaith of Caribou – another modular synth addict.
"That's definitely the tie between all of us: extreme nerd addiction," Borys says.
While purveyors of electronic music sometimes take heat for playing pre-recorded tracks live, modular synthesizers make the music incredibly difficult to replicate. Borys has performed strictly improvised sets in the past, but over the past year he's honed his modules to a system that allows him to do some recall, allowing him to finally perform songs he's written and have them actually resemble the original recordings.
He performs on a multi-format modular system that includes a rare Bugbrand synthesizer built by Tom Bugs, of which less than 50 exist. If you're curious about his gear, Borys will be working with Mike Bradford on the visuals Thursday, and they'll make full use of the Pawn Shop's multiple screens to show close-ups of the creative process.
"We'll be taking tight shots of modules and letting the crowd see the small face plates of what I'm actually doing in this set, which will be kind of neat," he says. "At times it's hard to get to see the instrument itself. I'm hoping to bring that to life and demystify the machine a little bit."