BUK STOPS HERE: Birds, bees put heat on Diotte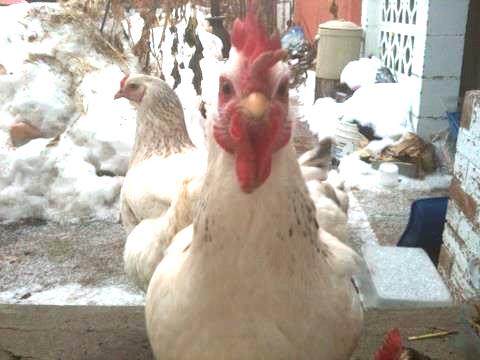 The liberal vote will get split between Don Iveson and Karen Leibovici, which means Kerry Diotte will be the next Mayor of Edmonton – but not if the fair food community has anything to say about it.
Those who raise chickens and bees illegally within city limits maintain that the city government has no business telling families how to feed themselves. They're angry with city council generally and Kerry Diotte specifically. On Sept. 17, disgruntled ex-chicken keeper Cameron Noyes, who finally complied with the bylaw and got rid of his backyard birds three weeks ago, marched straight into the mayoral candidate's campaign office to tell Diotte to his face "why my community will not be voting for you." Diotte wasn't there, so Noyes left a message. The campaign workers were "curt," he says.
There is history. Diotte was part of a councillor bylaw tribunal held last spring that denied a request from local urban chicken activist Crystal Sherris to be allowed to keep her birds until her appeal was heard in court. Her hens were ordered seized, but she was able to get them into chicken protection programs at a number of undisclosed locations.
Because it's against the law, it's hard to get good numbers on how many people are keeping bees and chickens in town.
"I'd have to say at least a thousand people keep chickens in Edmonton," says Sherris, who as a spokesperson for CLUCK (Canadian Liberated Urban Chicken Klub) has been fighting the good food fight for a number of years now. With no luck at City Hall, she filed a constitutional challenge to the provincial government on Sept. 23. These things can take years to go through.
"They think I'm somebody who's crazy," she says. "But they have no idea of the reasons. They don't understand why we're fighting for this or why this is important, and it goes beyond chickens."
Health, environment, sustainability and low cost food are motivations for keeping backyard henhouses, beehives and front yard potato gardens (which are also illegal). There hasn't been much talk on this overlooked issue from the other mayoral candidates. During the chicken coop fracas of 2012, Sherris says that Diotte wrote her a personal note saying he thought that this particular city council would not be the one to pitch for a change.
So what about the next one?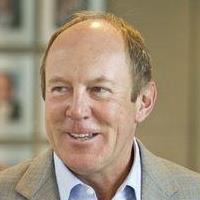 "It's certainly something I'd be open for discussion about," says Diotte, who grew up in Sault Ste. Marie, when it was OK to have chickens in your yard, he says. "I'd be open to the discussion for a pilot project to consider both chickens and beekeepers. My philosophy is that if you're not bothering your neighbours and can get along on these things, I'm all for it."
Local chicken people in fact pitched just such a pilot project three years ago and were turned down.
Why this becomes a left-right issue isn't so clear when you consider that many farmers who raise chickens and bees come from conservative Alberta culture. It's the green-friendly city dwellers who have taken the liberal environmental activist approach. Sherris declares that Diotte is "100 per cent conservative," defining the ideology as one more concerned with making or saving money than anything else.
Both Noyes and Sherris have served on city panels to discuss sustainable development and energy use in Edmonton, and whose findings, they both say, have largely been ignored. Could the birds and bees lobby actually have an effect on the outcome of the civic election? If there are 1,000 black market poulterers in Edmonton, there's got to be multiple more like-minded supporters that could collectively make a significant dent in the vote. That's not counting the bee people.
Of course you can't vote against someone. You have to rally around one candidate who can support your cause – and there's also a problem with Don Iveson because he's in favour of fluoridated water, which is a no-no among lefties. Does that mean that he's also automatically against arts funding and urban fowl like some conservative automaton? Of course not. It's more complicated than that. Sherris, for instance, agrees with Diotte on the arena. Every issue is different, and at the civic level they become less partisan and more down-to-earth. Literally.
Noted local urban beekeeper Sally Issenman says that anybody running for city council is "missing the boat if they don't seriously take up the issue of urban food safety and sustainability, which includes the keeping of birds and bees."
In a disturbing development, Sherris says that both the enforcement and the penalties for contraband fowl seem to have been stepped up. It certainly didn't help that she and her fugitive chickens appeared in the Edmonton Journal in March 2012. All it takes is one complaint to get bylaw on your ass. Now it's a $500 fine PER chicken, she says. And while she no longer keeps hens, she says bylaw officers will be paying her a visit yet again because there are still complaints. Must be the magpies.
(Top photo courtesy of Crystal Sherris)