EIFF REVIEW: Muscle Shoals does its namesake proud
The great electric blues guitarist Otis Rush had some cracking albums in his day – and like his live gigs, they always started out with something smoking that really set the tone. In 1969 it was an album called "Mourning in the Morning." Like most things musical, attempting to describe its incendiary, note-stabbing kickoff, all distorted single-note riffing against a bank of horns, is like telling people a rose is pretty because it's a little bit off-red.
And so it is with documentaries about cultural icons and in true Russian nesting doll fashion, reviews of documentaries about cultural icons. That Otis Rush album – complete with the great intro and guitar work from a young, relatively unknown Duane Allman – was recorded at an equally unknown (at the time) studio down in Alabama called Muscle Shoals. The documentary telling that studio's story is the gala opening of the Edmonton International Film Festival Thursday, Oct. 26 at downtown Empire Theatres beginning at 7 p.m. Tickets are $20 at the door. There's also an after party at the Delta Hotel ballroom featuring the Lent Brothers Band, local boys who know a thing or two about the blues.
Like most great American musical stories, Muscle Shoals is the result of one man's driving passion, in this case music producer Rick Hall, who recruited a group of talented young white musicians to form the rhythm section for his small-town Alabama recording studio, FAME. Within short order the group found themselves backing up the likes of Wilson Pickett and Aretha Franklin, driving hits like "RESPECT" and "When a Man Loves a Woman" that became the backbone of the Stax Sound, the driving funk and soul sound out of Memphis.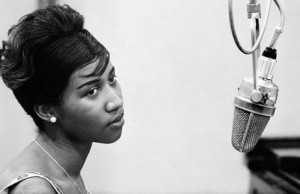 The documentary is a stunning musical tribute and there are loving comments from an array of Muscle Shoals artists and those they have influenced: Lynyrd Skynyrd, Mick Jagger and Keith Richards, Steve Winwood, Alicia Keyes, The Allman Brothers, Percy Sledge, even Bono. They all wax eloquent (really? It's magical? You don't say!) about the horn-driven funk that came out of a handful of white boys backing black artists, in a time when black artists in Alabama were more likely to be actually working on a chain gang than singing about one. That was no mean feat give the economic and racial pressures facing Alabama at that time (and to this day, to one degree or another).
For all the tales of musical greatness, it is Hall's perseverance that is the bass line driving this story. It's surprising however, for anyone who knows the dark history of Stax, Motown and the recording business of the age, that there isn't more time devoted to the other type of funk – the creeping reek of graft and fraud that permeated the business at the time, particularly with respect to Stax. There is a segment on how Hall's personal tragedies, business woes like his falling out with legendary producer Jerry Wexler, and the civil rights era footage contributes a sombre, grave note to a discussion of how locals disliked the hippy musicians and their "negro" friends. But on the whole, this is a reverent look at the accomplishments of Muscle Shoals and its legendary sound, not a Ken Burns series on the racial divide.
In that respect, it works. And like that Otis Rush lead lick on Mourning in the Morning, Hall's results, and those of his band The Swampers, will bear repeating for decades to come.