ROCK THE VOTE: Lemmy endorses Josh Semotiuk for mayor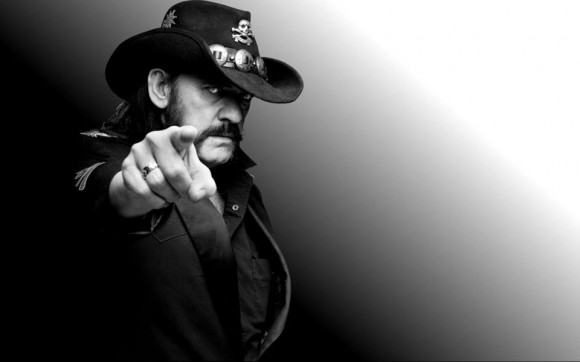 Edmonton mayoral candidate Josh Semotiuk wore the right T-shirt at the right time – and has won a huge plug from the one and only Lemmy Kilmister: "My kind of Mayor! Good luck Josh! Cheers!!!" the Motorhead singer posted on his official Facebook page a couple of days ago.
Someone had sent Lemmy the link to the recent Metro story that pictured Semotiuk in his Motorhead shirt (and Corb Lund ballcap). Lemmy lives in L.A. these days, so he can't vote here, but this is still an epic endorsement. A first for Edmonton politics, for sure.
"Pretty awesome," the 29-year-old candidate says. "How would you feel if one of the Gods of rock backed you as mayor's candidate?"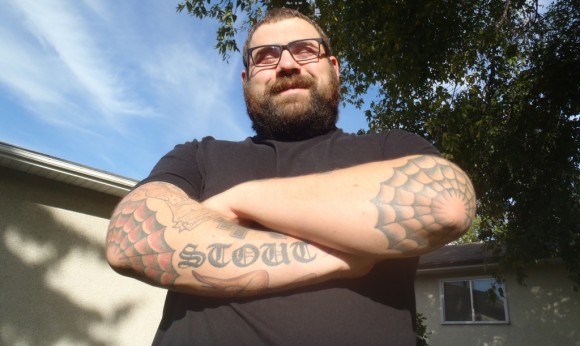 There doesn't have to be a rock 'n' roll connection to every damned thing, but it makes life in Edmonton just a little more fun, don't you think? You don't see the three front-runners and professional politicians Kerry Diotte, Don Iveson and Karen Leibovici getting props from rock Gods.
Semotiuk is no politician. He's a hard working, blue collar husband and father who works in a steel mill, just happens to like bands like Motorhead and has so far spent $600 of his own money – $500 to file the application, $100 on pins – to offer an alternative voice to a political campaign he is certain to lose. In a further display of nobility, Semotiuk is not accepting campaign contributions. He explains, "I don't like giving any more money to politicians than I have to. I already pay taxes. I understand it's a donation. But if people want to donate money, donate it to charity. That's more important than me."
Not being a politician, Semotiuk had to learn quickly to give smart answers to hard questions. The one-on-ones are the most challenging, he says: "Talking to people about specific issues that are near and dear to their hearts that you don't really give a crap about. Like: 'What do you think about the airport development?' I'm like, we're still talking about this?! It's happening."
Motivations for so-called "also-ran" candidates vary – and there sure are a lot of them this year. Take "Lady Dolphin" (Heather Workman) for instance, a local performance artist and face painter running in Ward 8. Some do it for fame and glory, others may be suffering from mental illness. Local musician Brian Gregg ran for mayor some years back because he was in a "manic phase," he admits. He's feeling much better now.
Semotiuk, on the other hand, comes off as sane, stone cold sober and probably the most straight-talking of all six of the mayoral candidates. He of course has nothing to lose, so he can be honest, and says that's what he tries to do in everyday life in any case.
Diotte, Iveson and Leibovici, he says, "are the same status quo politicians. I'm just an option. If you feel like me and you feel disenfranchised with seeing the same fancy suits who have all the right answers and know what to say on everything and you want someone honest – and I'm not saying they're liars – but I'm someone who's going to be blunt and to the point. That's what I'm going for."
It is unclear how the Motorhead endorsement will affect voter turnout on Oct. 21. As for the T-shirt, Semotiuk says, "Probably when this is done it's going to go in drawer for long time. I won't want to talk about Motorhead for a while."