TV PERSONALITY: Lynda Steele is gonna make it after all!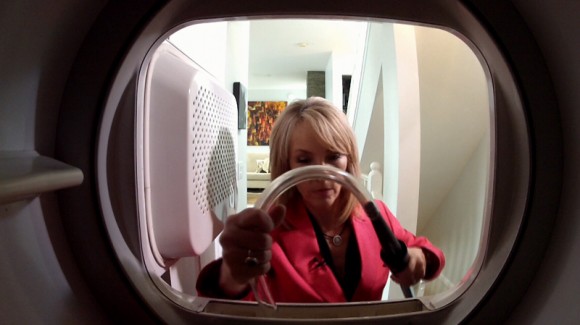 It sure didn't take long for Lynda Steele to become a media rock star in Vancouver.
Barely two and a half years since she left a 16 year stint anchoring the evening news on Global Edmonton, she's been given her own show on CTV Vancouver: Steele On Your Side. The half-hour consumer program premieres Oct. 20.
Steele seems not to have had much trouble adjusting to life in Lotusland, like so many Edmontonians in the brain drain before her. It helps that her husband, former deputy chief of the Edmonton Police Service Norm Lapinski, landed an assistant commissioner job with the RCMP. The main reason for the easy transition, Steele says, is that few people who live in Vancouver are actually from Vancouver. She's run into a number of fellow ex-Edmontonians at the CTV newsroom alone, including Keri Adams, who used to anchor Global's weekend news in Edmonton.
Other expats around Vancouver are just glad to see a familiar face.
"When I first got here, I felt like Mary Tyler Moore," Steele says. "Here I am in Vancouver! And I felt like an outsider, but I stopped into a Starbucks and was turning around when this young girl looked at me and threw her arms around me, 'Do you mind if I hug you?' She said, 'I am so homesick and lonely and it just makes me so happy to see someone I recognize from Edmonton!' Then she says, 'Welcome to Vancouver!'
"I felt good about my day, too, because we're all just from somewhere else."
In a new city on a new network, Steele has been thrust into one of the most difficult and expensive branches of journalism there is – advocacy journalism. You have to find a good subject, a case of outrageous injustice, verify the complaint, drive all the way the hell to Surrey or some place to do the interview, then chase down the corporate malefactor to get their side of the story, do more interviews, edit the footage, check the facts and so on and so forth until the piece is complete. A typical segment can take three days to put together, she says, or much longer – and even then it can all be for nothing.
Profit from helping
Steele recalls one case that didn't make it to air. She's still mad about it. It involves a large insurance company that refused to pay out a life insurance policy on an untimely death because the man had missed a single $150 payment. He'd been in a hospital in a foreign country. Steele's team intervened, and after three months of wrangling the company finally agreed to pay out the policy – with the provision that the family sign a non-disclosure agreement. Dick move. So much for the story.
"We had to take months and months of work and fling it in the garbage can," Steele says, "and be happy about the fact we helped this family out."
The widow wept with gratitude. Justice was served. And they did their job, didn't they?
"That's true," Steele says, "but my job also requires to me to put copious amounts of TV news stories in the air in all the time slots, I am an advocate, but I also have to provide content to the show."
There's the rub. Where government has failed to address consumer mishaps, the ombudsman role is being filled more and more by the media – where it has become PROFITABLE to help people who have been ripped off by huge corporations that don't even know the meaning of the words "customer service."
"It pays because there's an audience," says Brian Gorman, assistant professor of journalism at MacEwan University. "CBC's Marketplace is still pulling some of the best ratings in the country. I think people trust it more because it's on the CBC, Canada's public broadcaster. Traditionally these shows go along fairly well until they step on the wrong toes, or viewer interest wanes. I think it depends on viewer support."
Steele wouldn't be getting her own show if there weren't viewer support. We're all consumers, after all – many of us ripped off and angry consumers. While these segments are expensive to produce, their high ratings mean more money from advertisers to do more stories about people getting ripped off (as long as it's not the advertisers or CTV's parent company Bell Media on the grill, of course). Behold the circle of life.
No service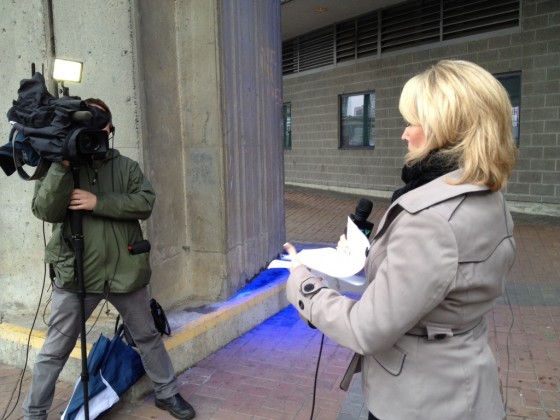 After graduating in broadcast journalism from the British Columbia Institute of Technology in 1984, Steele came back home and quickly became a familiar face on Edmonton TV, racking up award after award for her news, lifestyle and investigative journalism. She also worked for CBC, wrote for the Edmonton Journal and published a book in 2007, Laptop Diaries. With all this, it's surprising that Vancouver was her first exposure to consumer reporting. Steele started with CTV Vancouver in 2011 hosting an ombudsman segment on the evening news – and it was an eye opener.
"I didn't really realize until I was put in this role how many big corporations have become just so big over the years that customer service is not even on the table anymore," she says. "You get through to some frontline person who's told what to say and there's no discretion if the situation escalates, and consumers are smashing their heads against the wall in frustration because all they're getting from Telus or BC Hydro is no, no, no, no, no – regardless of how obvious the situation is."
But isn't this the government's job, to protect us from getting ripped off? Aren't there laws against this sort of thing?
"It should be, but I'll tell you what: Nobody's doing it out there. There is no federal agency, even though there's a Consumer Affairs Department, there is no one a consumer can complain about a pot that melted on the stove or dishwasher that exploded. There's nowhere to go. There's a gaping hole in the legislative process provincially and federally where consumers are left swinging in the wind. So there's a greater need than ever since the government at every level has failed to address so many examples of bad service."
It's clear Steele gets into her job. She speaks passionately about a number of cases that did get on the air – and these are outrageous injustices at the hands of iconic Canadian companies we're talking about here: Telus, London Life, Canadian Tire. That's right: Canadian Tire. One story involves a man who was driving his Volkswagen Golf down the highway when suddenly both of his rear wheels flew off. They had just been removed, looked at and put back on at Canadian Tire. The dopes obviously hadn't tightened the bolts. When the mess was cleaned up, the guy was out about $3,000 and neither Canadian Tire nor the insurance company would return his calls. Canadian Tire wouldn't even return Lynda Steele's calls. After six requests from CTV, the company finally responded with an email: "We are unable to provide you with spokesperson to talk to at this time."
Steele didn't give up. She Googled the name of Canadian Tire's CEO – Stephen G. Wetmore – "guessed" at his email address and sent him a note urging action. Within 24 hours, Steele says, the case was resolved. No non-disclosure agreement this time.
The consumer was of course grateful to Steele and CTV, and she adds, "I think Canadian Tire should've given me a bloody stack of Canadian Tire money for giving them the chance to make it right, you idiots!"
There's your customer service.