Eleven Edmonton election embarrassments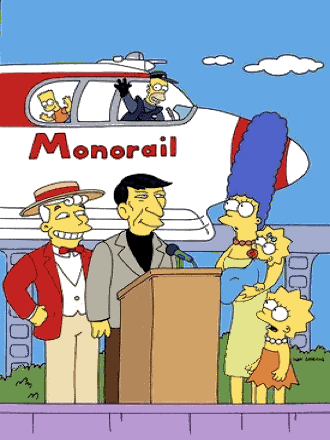 Let us at least salute ALL the candidates in the Edmonton civic election campaign that mercifully ends on Oct. 21. They are brave to have subjected themselves to months of almost daily humiliation – at the hands of the media, from bloggers, from each other, and from voters, of course. Every voter wants something, everybody wants to be special and no one wants to pay for it; and if taxpayers don't get their way, they throw tantrums – which the members of the city council have to patiently listen to with straight faces.
Jesus, who would want a job like that? And what citizen among us could stand the public embarrassments these hard-working candidates have to put themselves through to get there? For 90 grand a year plus free parking, there are worse jobs that probably pay better.
Keep in mind that the three front-runners in the mayor's race don't have paying gigs to fall back on. They effectively gave up their 90K-per-year council seats for a shot at the Big Chair (which pays $163,000 a year). They picked Door No. 3 over the (almost) sure thing of getting re-elected. And you don't announce your Plan B when you're trying to convince everyone that you're going to be mayor. The fact remains that two of these three professional politicians will be unemployed when this is all over. That's dedication to public service.
Before Edmonton goes to the polls on Monday, here's a fond look at some embarrassing incidents that have marked this campaign. They're not about the most important issues, but they are stories that have stood out for those of us who like to watch these things with detached amusement, puzzle at how much anger there is about it all, and who still – with three sleeps to go – remain undecided.
1. Kerry Diotte's Hands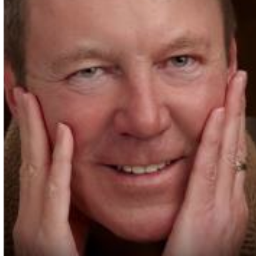 It's spring, and the campaign is fresh and young. Kerry Diotte does a photo shoot with noted local photographer Con Boland, who posts an album on his Facebook page entitled "Kerry Diotte for Mayor" – a full week before Diotte planned to announce his candidacy. Some of the photos were a little, shall we say, "unusual," including one of Diotte with his hands holding his head like the kid from Home Alone. The pictures were quickly taken down, but not before some prankster skifed an image to start a parody Twitter account: Kerry Diotte's Hands, which began with the message "Heavy is the head that (hopes to soon) wear the crown. Tired r the hands that hold that head!" and has been making gentle fun of the candidate ever since. The joke here is that the left hand doesn't know what the right hand is doing.
2. Blue Plate Fracas
Diotte again takes heat for a campaign commercial he films at the Blue Plate Diner – where celebrities like Selena Gomez have dined and whose owners gave the candidate a green light without vetting the script. They were not pleased with the outcome, which starts with a diner asking "What stinks?" referring to the arena deal. It was the political tone the restaurant objected to, not necessarily the obviously dumb idea of asking what stinks in a posh eatery. After an uproar, Diotte took the video down. No one looks good in this fight: Not the restaurant, and not the candidate, whose ads could be so much better. He should've filmed the anti-arena commercial at the city dump. What stinks?! The arena deal! Not that pile of festering dung we're standing next to! That would've been funny.
3. Comrade Iveson
This time it's the tall, young and handsome mayoral candidate Don Iveson who takes flack for an article he wrote for the U of A's Gateway newspaper while he was a student there. The piece is classic college screed supposedly satirizing Marxism while simultaneously espousing its views, but who knows? And frankly, who cares? A number of people did, surprisingly, including Diotte, who has written some dumb columns for the Edmonton Sun in his time, too (winning the cyclist vote will be an uphill climb). Even so, some observers are concerned that Iveson's fledgling pseudo-communist parody piece could be a symptom of deeper, maturing left-leaning attitudes that will lead us straight into the red in more ways than one.
4. Leibovici on the Take – Whoops, Never Mind
In mid-September, the Gateway newspaper publishes a story on a particularly juicy scandal, accusing mayoral candidate Karen Leibovici of conflict of interest because her husband is an executive of the Medicine Shoppe, which is owned by Daryl Katz. The only thing that the Gateway reporter failed to uncover is that Katz sold his interest in the pharmacy chain in 2012, so no connection, no conflict of interest. The Gateway article was retracted with an apology. You see, this is what they call it a STUDENT newspaper.
5. Twitter Claims Another Victim
Local environmentalist and mayoral candidate Curtis Penner drops out of the race after a protracted bitter Twitter battle over water fluoridation, in which he suffered a torrent of online abuse – much of it from local Twitter personality Kathleen Smith, aka "KikkiPlanet" – for comparing the issue to slavery. Penner posted a resignation letter on his webpage, "I have decided that I can better pursue my passion and serve the Edmonton community by focusing my efforts solely on the fight to retain our rights to our parkland."
6. Dogged by Blogs
There was some confusion among those who maybe don't know any better as to the credibility of local bloggers who were weighing in on the local election campaign as if they were impartial journalists – but who turned out to be actually working or volunteering for different candidates. Dave Cournoyer, aka "Daveberta," for instance, wrote pieces critical of some candidates, but didn't make it crystal clear from the outset that he volunteers for Iveson – so his "endorsement" is not so much an endorsement as it is an advertisment. Mack Male, aka "MasterMaq," meanwhile, also volunteers for Iveson, but at least he's not venting too much opinion on his widely-read blog. The possible effect of such social media on the election may remain a mystery.
7. Burned Bridge Over Troubled Waters
Maybe those days when a daily newspaper could get behind a candidate's campaign and have a real effect are gone. Then again, what with the Internet spreading like cancer, whatever "print" products remain are more precious than ever – which is why Kerry Diotte's lack of endorsement from either the Edmonton's two daily papers could spell trouble. It's the "columnists" (bloggers that get paid, for you young people out there) leading the charge: The Sun's Lorne Gunter has made no secret of his opposition to Diotte and his support of Don Iveson. There's no explicit connection to the fact that Diotte sued the Edmonton Sun for wrongful dismissal, but that's the word on the street. Meanwhile, the Edmonton Journal's Dave Staples just published his endorsement of Karen Leibovici. The paper's most read columnist Paula Simons (who also briefly enjoyed the infamy of being parodied in a bogus Twitter account) says she will remain undecided until her Saturday, Oct. 19 column. "You'll have to wait to find out," she says. "And so will I."
BONUS POINTS: Diotte channelled Spiro Agnew when he responded to his critics, calling them "nattering naysayers."
8. Lemmy Endores Josh Semotiuk
By far the coolest thing that has happened in the Edmonton election campaign is Motorhead singer Ian Fraser "Lemmy" Kilmister giving a shout-out to mayoral candidate Josh Semotiuk, a regular blue-collar Joe who's offering an alternative voice to the status quo. Having seen a photo of the candidate wearing his Motorhead T-shirt, Lemmy posted this message on his Facebook page: "My kind of Mayor! Good luck Josh! Cheers!!!" This incident is only embarrassing in light of the item that follows …
9. Youth vote! Whatever, nevermind
At the first of two candidate "speed-dating" forums held for college students, there were more candidates than students, leaving some candidates with no one to talk to. (The second forum was better attended.) Meanwhile, the Lemmy endorsement has had no discernible effect on Josh Semotiuk's standing in the polls. You know who votes more than anyone? Old people!
10. Forget the LRT, We Need a Skytrain!
There's nothing on Earth like a genuine, bonafide, electrified, six-car monorail! What'd I say?! Monorail! One out of six mayoral candidates agree. Now everyone calls Kristine Acielo crazy for wanting there to be a skytrain running all around Anthony Henday Drive, but maybe we forget true councillors of vision in Edmonton's time of yore, like the late Tooker Gomberg – one of the most left-leaning people ever elected to council – who was widely ridiculed for a suggestion that we flood streets so we can skate to work. Funny how a prominent lawyer recently floated the idea of a downtown canal that could be flooded and frozen in the winter – a project that David Staples seems to be behind all the way.
11. Ward 6 Plagiarism Scandal
No one looks good in this fight, either. The busy KikkiPlanet discovered that one of the many Ward 6 candidates Melinda Hollis had cut and pasted an article from the Fraser Institute and posted it on her campaign blog, without properly crediting the source. Yet another bitter Twitter battle erupted, as often seems to happen with this particular Twitterer, and rude words were exchanged. Kikki came off as confrontational and intrusive, while Hollis didn't fess up to her "mistake" immediately, instead alleging a plot to discredit her. The spokesman from the Fraser Institute, a Canadian political think tank which allows free use of its articles by anyone as long as they're properly attributed, said this could be a "teaching experience."