NoMoMovember Movement an uphill battle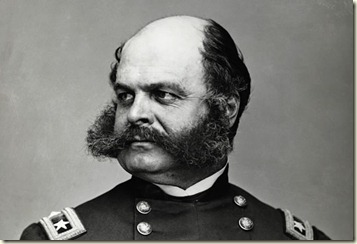 Hey ladies: How much would you pay for your man NOT to grow a moustache this Movember?
The annual spurt of masculine upper lip hair is of course for a good cause: To raise money and awareness for prostate cancer and other ills that assail the modern male. But at what cost? Thirty days of scratchy kisses, coarse weird hair with soup and cheese and nose goblins caught therein, not to mention having to look at the guy you love slowly turning into a '70s porn star. Or worse, witnessing the humiliation of a grown man who in one month is only able to attain a pathetic scraggle of pubescent peach fuzz.
Am I right, ladies?!
"No frickin' way," says one Edmonton wife on the prospect of impending philtrum stubble, echoing the sentiments of many area women who while recognizing said worthy cause are simply fed up with anything to do with Movember.
"I hate it," admits another local wife.
Sadly, an idea for an anti-Movember campaign – for the same charity – may be a non-starter. A call to the Movember's Canadian headquarters did not bring about a ringing endorsement for a new NoMoMovember Movement.
"Movember is all about the moustache," says Movember spokesman Matt Matheson, leaving it unsaid but clear all the same that the organization couldn't possibly support a plan to discourage moustache-growing. He explains the whole idea of the moustache in the first place is that people will see it as a follicular conversation piece – a good way to talk about the three issues represented by the Movember organization: Prostate cancer, testicular cancer and men's mental health.
"The best kind of support is literally to grow moustaches," Matheson says, noting that the worse the mo', the better the conversation that ensues from it. "We do get feedback from girlfriends and wives that they're not fans of moustaches, but they're also very proud of men championing their own health and trying to make a difference. The benefit of growing a moustache is twofold. One, it allows you to raise funds for health issues, and on the other side it allows you to raise awareness. Not having a moustache you're not really able to do that."
On top of the awareness raised from the mere sight of male facial fuzz, there are the "Mo' Bros," the brave men (along with the brave women who put up with them, the "Mo Sistas") who risk public humiliation to collect monetary pledges – to literally put their money where their whiskered mouths are.
City TV's Ryan Jespersen has been a card-carrying Mo' Bro for six years running and will again host the Movember Gala Nov. 30 at the Starlite Room. He says he raised $13,000 last year. As for his wife – 99.3 UP! radio announcer Kari Skelton – "She loves my 'stache! For one month a year, anyway," Jespersen says. "Both of us have had those close to us fight prostate cancer so it's an easy one to get on board with."
Local DJ and concert promoter David Stone says he likely won't be a Mo' Bro this year because his wife, Edmonton Journal music writer Sandra Sperounes , "hates the mo' and would rather donate, so I won't grow one." Local stand-up comic Winston Herbert is another former Mo Bro whose wife Kathleen "let" him do it one year. She adds, "I do not like facial hair and, well, Winston with a moustache … um, no, not happening again! Now we just donate."
These couples have already started a little NoMovember Movement of their own, but it could be an uphill battle. No one's going to start a conversation about prostate cancer if they don't see a moustache in November. Men don't often discuss these matters among themselves.
As Matheson says, "The sheer act of having a moustache does so much for the cause."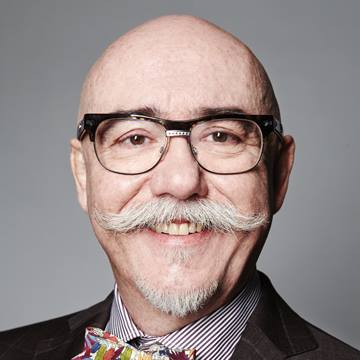 On the bright side in this futile quest for a clean-shaven male population while still supporting healthy prostates, testicles and brains, there is already an Movember initiative in place to deal with well-known men for whom every day is Movember, people like Burton Cummings or Ron Jeremy, say. They could raise a lot of money shaving off their famous moustaches.
Recently-elected Ward 6 Councillor Scott McKeen (right), who's sported a luxuriant 'stache since he was a teenager, says he might, but "It would take a $1,000 or more donation to charity for me to consider it."
Consider it a challenge easily met. There is hope yet.