MUSIC PREVIEW: Stars align in Edmonton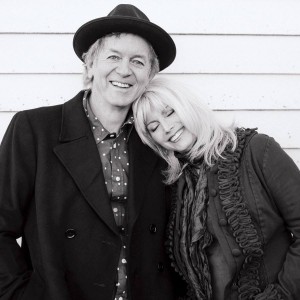 The city plays host to a milieu of exceptionally talented touring music acts this weekend and beyond. Friday night is punctuated by alt-country Lindi Ortega's sold out show at the Royal Alberta Museum, which is getting a reputation as one of Edmonton's best acoustic venues, and the buzzworthy Hollerado gig at the Starlite Room.
Saturday night, a pair of indie darlings take centre stage with prairie-southern-rockers Willhorse performing at Brixx while the celebrated Noble Thiefs and Jessie and the Dandelions host a show over at The Artery. A pair of big shows play out early next week at the Jubilee Auditorium, with Emmylou Harris on Monday, and Tedeschi Trucks on Tuesday.
Friday 8
Lindi Ortega – This Toronto alt-country singer-songwriter raised considerable eyebrows in 2009 with a stunning debut EP called "The Drifter". She's won over almost every critic and fan who's heard her music since, with a soulful style that speaks to humanity's very essence and soul. Royal Alberta Museum Theatre, 7 pm, SOLD OUT.
Black Dahlia Murder – This Detroit band plays amongst a few metal sub-genres, including metalcore and melodic death metal (which takes elements of new wave and intertwines them into death metal). The band has six full-length albums, and are currently touring to support June's release, "Everblack." Skeletonwitch, Falluja and Noisem also perform. Avenue Theatre, 7pm, $21.50.
Jay Sean – This rapper/producer from the UK had his first hit on the other side of the Atlantic in 2003, but his North American debut single didn't get released until 2009. "Down" immediately shot to the top of the Billboard Hot 100, however, and eventually sold more than six million copies worldwide. He's currently touring to support his release from July, "Neon", of which two singles have been released so far – "Where Are You", and "Mars" featuring Rick Ross. Other songs that have made him popular here in Canada include "Do You Remember" with Sean Paul and Lil John, and "2012 (It Ain't the End)" with Nicki Minaj. Union Hall, 9 pm, $25.
Hollerado – This Ottawa indie-pop-punk act have already had a number of hits in their short lifecycle, including "Americanarama", "Juliette", and "Good Day At the Races". The quirky foursome headline a show that also includes the ultra-loud and ultra-fast punk rockers Pup, who have perhaps been the subject of more buzz than any other Canadian band this year. The Zolas also perform. Starlite Room, 8 pm, $17. Read our Hollerado interview HERE.
Saturday 9
Martha Wainwright – This singer-songwriter, the daughter of folk singers Loudon Wainwright III and the late Kate McGarrigle, was probably destined to have a career in the music industry, much like her elder brother, Rufus Wainwright. Raised in Montreal, her first independent release was on cassette back in 1997; since then, she's had a total of four full-length albums released, including last year's "Come Home To Mama"; she's collaborated with Propellerheads, Snow Patrol, and Hole, among others, and appeared at Bonnaroo, V Festival, and Lollapalooza. Trivia: Her cousin Lily Lanken is a backing vocalist in Wainright's band. Festival Place, 7:30 pm, $38.50 and up.
Chilliwack – Initially known as the Classics and then The Collectors, the band then changed its name in 1970 to Chilliwack after the departure of their previous vocalist. The early 1980's were exceptionally good to the band, with a run of hits that included "My Girl (Gone Gone Gone)", "I Believe", and "Whatcha Gonna Do (When I'm Gone)". Most of the band members (save frontman Bill Henderson) were also part of the renowned Headpins, along with vocalist Denise McCann and then Darby Mills. Century Casino, 8 pm, $47.20. READ a true road tale from the old days HERE.
Willhorse – Saskatchewan natives move to Golden, BC, meet up with bassist with a good business sense. Pretty common story, right? Well, it was for Willhorse, whose Southern rock with prairie sensibility fits nicely in with other bands in the "genre" like Sheepdogs and Deep Dark Woods. Just, you know, without the fairy tale Rolling Stone cover. Opening this show will be local favourites Gibson Block, as well as Random Falter, East Pacific Rise and Colin Close. Brixx, 9 pm, $10.
Noble Thiefs – This Winnipeg rock quartet bring a collaborative effort to influences that range from rock, soul, garage and reggae, and infuse it into a spectacular live show. Lethbridge's Jesse and the Dandelions, which just released their newest album "A Mutal Understanding" in October and are impressing a lot of people this side of the border with a sound many think is similar to Death Cab For Cutie, will open. The Artery, 8 pm, $10.
Monday 11
Emmylou Harris – This renowned country-folk artist hosts an evening of incredible talent at the Jubilee Auditorium. Along with her 12 Grammy awards, she's been creating new music since 1969, with a total of 21 albums to her credit. She's had ten tracks hit No. 1 on the Canadian country charts, from 1975's "If I Could Only Win Your Love" through to 1983's "I'm Moving' On". Also performing are Rodney Crowell, a Grammy winner as well, and legendary songwriter Richard Thompson. 8 pm, $59 and up.
Tuesday 12
Tedeschi Trucks Band – This blues-rock act out of Florida is named after its husband-and-wife duo, Derek Trucks and Susan Tedeschi, who put their solo bands on hiatus to record and perform together. The result was a wondrous album called "Revelator", which won a Grammy for best Blues album in 2011. The follow-up "Made Up Mind", was released in August of this year. Jubilee Auditorium, 7:30 pm, $36.85 and up plus service charges.