LADIES MEN: City and Colour, Il Divo come to town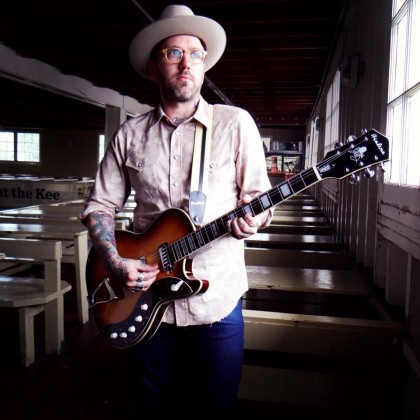 That little side project of Dallas Green seemed to work out well. His band City and Colour is back to play Edmonton's biggest indoor concert venue – that would be Rexall Place – on Tuesday May 20, even though he was just here as the keynote act of Sonic Boom.
With Half Moon Run opening, tickets start at $35 and go on sale to the general public on Saturday, Nov. 16. The presale begins Wednesday.
Not since Tom Cochrane left Red Rider have we seen such a Canadian Cinderella story. It's been a remarkable run for Green's winsome and mellow band, thanks to his honed pop sensibility that didn't always shine through his previous band, Alexisonfire, and a smooth, soaring tenor whose very sound is said to cause women to melt on the spot. A sure hallmark of success.
Green and band are touring now – as they were this summer – behind his latest album The Hurry and the Harm, which scored rave reviews across the board and debuted at No. 1 in Canada. One of the awesome things about this story is that because the band is starting to make great gains in the US, Americans will no doubt be puzzling over the Canadian spelling of "Colour." We need the extra U's to keep us warm!
Speaking of women melting, Il Divo is returning. Not Devo. Il Divo. Subtle difference. The quartet of Armani-suited crooning man candy will perform Saturday, April 12 at the Jubilee Auditorium. Fans hoping for more show tunes will not be disappointed, as this tour is in support of the Il Divo's latest album, A Musical Affair: The Greatest Songs of Broadway. Phantom of the Opera, Les Miz, West Side Story, and yes, maybe even Cats, will get the full poperatic treatment. Is Bridge Over Troubled Water a show tune?
Tickets go on sale on Friday, Nov. 29.