Can a novel just be a novel?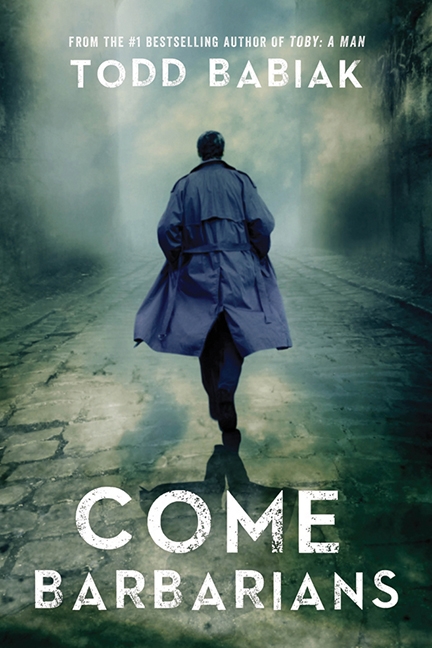 For the star of Come Barbarians: The Hollywood Blockbuster, author Todd Babiak doesn't hesitate to cast Ryan Gosling – playing the suave but troubled security agent Christopher Kruse, who falls into a pit of political skullduggery at the hands of the Corsican mafia.
"He can own this thing," Babiak says of Gosling. "He could bring lots of atmosphere."
The bad guys?
"Oh, I don't know," the novelist laughs, put on the spot. After some thought, he settles on Nathan Fillion as the oily mob boss Joseph, who leaves the really dirty work to his sadistic brother. Fillion, star of the ABC crime drama Castle, has read the book and is blurbed on the back cover. There's got to be a part for Gerard Depardieu in here somewhere. He could be the washed-up gendarme nearing retirement.
Now for the female lead: Kruse's wife Evelyn, who mysteriously disappears after their young daughter is killed in an accident. It's only a minor spoiler here as the tragic event happens in Chapter 2. We need someone tall and athletic, strong personality with emotional depth, beautiful, but believable as a diplomat.
Natalie Portman?
"Sure, someone like that would be just fine," says Babiak, not very enthusiastically.
That's enough of that.
Serious novelists don't seem to like this little game. Some authors do it all the time, of course. Robin Cook's novels read like screenplays. Come Barbarians does not. It would need work.
Nonetheless, Babiak, no hack he, has written a full-on, all-out thriller replete with all the traits of the genre: Drama, intrigue, murder, mystery, revenge, nauseating torture scenes (Hollywood's target audience of teenage boys is going to love this) – set in picturesque city of Vaison-la-Romaine in the South of France. The book is hard to read, for all the right reasons, and hard to put down. It's also a departure for the Edmonton novelist in that his previous four novels are somewhat lighter. Come Barbarians is a tragedy through and through, violent, dark, disturbing. If any of his books is going to be made into a movie, it's this one.
Babiak wouldn't mind. He has a guy in New York handling these deals now. His last novel The Book of Stanley almost got made into a TV series, his first novel Choke Hold optioned for a screenplay. Yet the author questions the modern urge to think of every story in terms of how it would work on the big screen. He says the great thing about literature is that anybody can play this casting game because it's just words in your head, and no reader has any more right to do it than anyone else – including the author.
"The sad thing is, and we all do it, is that I think we rarely just let a novel be a novel," Babiak says. "We immediately start thinking, oh, this has to be a movie!"
A novelist getting a movie deal also has to distance himself from the outcome, or risk madness. For Come Barbarians, as long as the director and screenplay are good, Babiak says, "I think worrying about making sure they're holding onto my artistic vision is the road to heartbreak. I would absolutely try to divorce myself from it and see it as totally different thing altogether, just as the inspiration. And I would just hope that like any other movie it's a good one. I think the bones are there."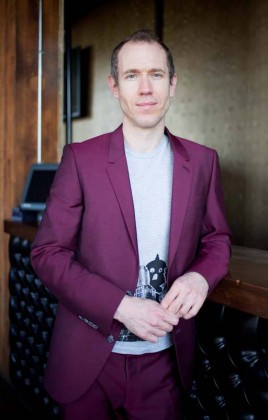 Babiak started writing the book in Edmonton after a terrible dream in which his young daughter was killed by a drunk driver in France, "but it wasn't working," he says, mindful that if you don't know enough about a place, "you end up writing cliches." As fate would have it, his Edmonton Journal columnist job came to an end in 2009, and so the writer and his young family actually moved to France, where his nightmare became the seed of the ensuing thriller. He told his wife nothing about the story during their 13 month sojourn, explaining, "If she knew that I had a dream about our daughter getting killed in France and then we went to France and we allowed our daughters to cross the street EVER … she would not have allowed the kids out of our sight."
Back in Edmonton, the book was finished – but it still wasn't working. Almost. Publication of "The South of France" was put on hold for a light rewrite and a snappier title, after advice from smart readers, including Babiak's own editors, that if you're going to go in the thriller direction, "go all the way."
This, he says, turned it into the kind of book that the publisher wouldn't even bother entering in any of the literary prizes; Babiak had previously been nominated for both the Giller Prize and the Stephen Leacock award for humour, but not this time. The Canadian literary establishment doesn't seem to like "genre" novels, certainly not a crime thriller even if it's still serious literature. "Which hurts your feelings," Babiak says, "because you do want these books to succeed just as well as, I don't know, 'Something Under the Pretty Tree,' or whatever the heck a lot of the transparent literature is."
Maybe creating a novel that's exciting enough be made into an action movie starring Ryan Gosling and Gerard Depardieu is reward enough.