CONCERT ANNOUNCEMENTS: Cave, Giant, Butt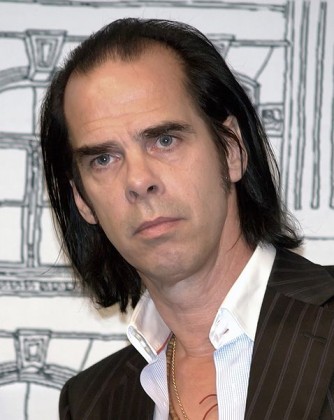 Summer with Nick Cave in Edmonton – what could be better? His cold, dark love songs will go well with the heat on Saturday, June 28, when the Australian troubadour plays the Jubilee Auditorium, which happens to be the day after the last day of school.
Cave and the Bad Seeds are touring select North American dates behind their latest recording, Live From KCRW (Bad Seed Ltd), available Dec. 3, and the most recent studio album, Push the Sky Away. Hero of the indie scene where the word "indie" doesn't mean unknown, Cave is renowned for having a distinctive voice in rock 'n' roll through a creative, chaotic-sounding blend of lyric and musical styles. His records frequently make top-10 lists among the indie press, hallmark of cult success, and in live shows consistently draws the ravest of the rave reviews. A sample from the Dallas Observer is including in a press release: "No one on the circuit can both command and terrify a crowd quite like Nick Cave."
This show should sell out. Could we manage a two-nighter?
Tickets are $29.50 to $69.50 and go on sale to the general public on Friday, Nov. 22 at 10 am. An exclusive pre-sale and free two-song download is available to readers of Vue Weekly. Another pre-sale can be found on Nov. 20 at nickcave.com.
Speaking of indie goodness, Young the Giant is coming to town, too, living up to at least half of its name. The Southern California art-rock-pop-band plays Monday, March 31 at the Winspear Centre. Tickets, a mere $30, go on sale Friday, Nov. 22 at the Winspear box office. Perhaps best known for the gorgeous pop hit Cough Syrup, the band will be touring in support of its second studio album due in January, Mind Over Matter.
Finally, can we call Brent Butt an "indie" comedian? He was on CBC, so why not?
The veteran comic returns to the stand-up stage next year in a tour that takes him into Edmonton for a show at the Winspear Centre, Saturday, March 1. Tickets go on sale Friday. Long before Corner Gas and feature film work, Butt won a number of Canadian Comedy Awards. He works clean, too.