MUSIC PREVIEW: Life beyond The Hip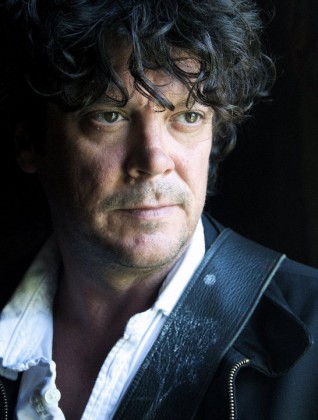 Paul Langlois joined the Tragically Hip in 1986, just three years after the band's founding by Gordon Downie and friends, and just one year before their historic debut EP was released.
Since then, well, nobody needs an introduction to The Hip, do they? They've played in Edmonton at least 25 times since back in the day.
The latest Hip member to venture forth with a solo career, Langlois is in town performing at the Avenue Theatre Friday night.
He didn't expect to branch off. After the Hip's 11 album "We Are the Same" came out, the guitarist booked some studio time with the band's regular engineer in 2010, initially just to experiment a bit, but lo and behold, an entire album erupted out of the session. He recorded that one almost entirely on his own, but when he went back into the studio this summer to record a follow-up, he decided to assemble a band from within his tight circle of friends. He's known his drummer Mauro Sepe since they were five. Langlois produced bassist Jeff Montgomery's album a few years back. And fellow Hip-mate Rob Baker can be found on guitar.
Langlois's music is not entirely dissimilar from the Hip's sound, but definitely more guitar-centric, a little more foreboding, and with a healthy dose of the blues to give the music its own place in the cosmos. Among the notable tracks from the new album, "Table's Been Set" was inspired by Langlois going permanently deaf in his right ear in December of 2011. And some of the slower tracks, like "Waiting On My Train", have a definitive Willie Nelson feel about them.
This gig is well worth the extra effort required in this cold weather to get out, and you should definitely add his album to your Christmas wish list, too. Tickets to the 8 pm show are $15.
Friday 6
Monster Truck – This Hamilton rock band released a couple of EPs in 2010-2011 that sparked considerable buzz amongst the national music scene. The quartet's straight-ahead, driving rock sound is evident in all their music, resulting in a Juno win for Breakthrough Group Of the Year. Strutting guitars and grooving basslines are at the forefront of their debut full-length from earlier this year, "Furiosity". Starlite Room, 8 pm (Friday and Saturday), $25.
Girls On Decks – You'll probably hear Monster Truck from the floor above, but that may just be overcome by this all-girl collective of top-notch DJs from the prairie provinces. Brixx (below Starlite Room), 9 pm.
Dear Rouge – This Vancouver dance-rock band are touring to support a couple of EP's released within a six-month span in 2012. Rend and Axe & Smash open. Pawn Shop, 8 pm, $10.
Saturday 7
Collective West – A fundraiser for Second Chance Animal Rescue, and the Centre For Art And Music sees one of Edmonton's best folk-rock bands headlining. Also performing are 100 Mile House, and AwesomeHots. The Artery, 8 pm, $12.
Daniel Wesley – This Vancouver alt-rocker who has been here before at the Open Sky Music Festival formed his first band at 15, and has released six solo albums since his first in 2006. His latest, "Ocean Wide", has spawned the single "Fuel To Fire", which gained considerable traction on college radio. Avenue Theatre, 8 pm, $20