Musicians rally for Edmonton Food Bank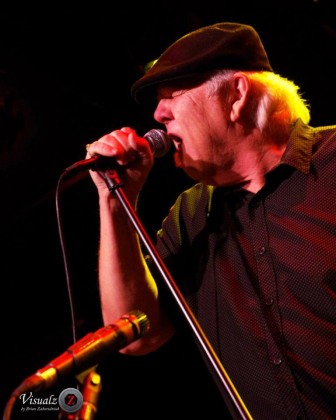 It's funny how so many local musicians are drawn to donate their time to the Edmonton Food Bank at this time of year. It must be an easy one to get behind because there are least five charity gigs worthy of mention. Almost all genres are accounted for:
COUNTRY: Once again donating all net proceeds from a cross Canada tour to local food banks, Tom Jackson and his Huron Carole return to the Jubilee Auditorium on Saturday, Dec. 7, featuring George Canyon, One More Girl, Beverley Mahood (from Pick a Puppy) and others. Tickets here.
BLUES: All day and all night Sunday, Dec. 8 at Blues on Whyte, it's the third annual BOW fund-raiser featuring A Fist Full of Blues, Lionel Rault, Cold Feet and a host of other area bluesmen and blueswomen. They're hoping to hit $10,000 this year, having collected about $18,000 cash over the last two years. Tickets are $15.
ALTERNATIVE ROCK: The Artery hosts an event called the "Food Bank Fundy Santa Santa Party" on Dec. 18, featuring award-winning local rock band Sister Gray, along with the Blackstone, Green Light Disco and Oliver Buck. Admission is reduced from $10 to $6 with a food bank donation. Patrons are encouraged to dress like Santa (or an elf) for an extra dollar off.
METAL: On Dec. 20-21, the Heavy Metal Holiday Food Drive and Concert Weekend happens at the Studio Music Foundation, an all ages show on the Friday with six bands including Immunize and Slumlord; and an adults-only show Saturday the 21st with Begrime Exodus and Disciples of Power and openers. Entry is by food bank donation. Meat, fruit and vegetables (canned) are particularly needed this year.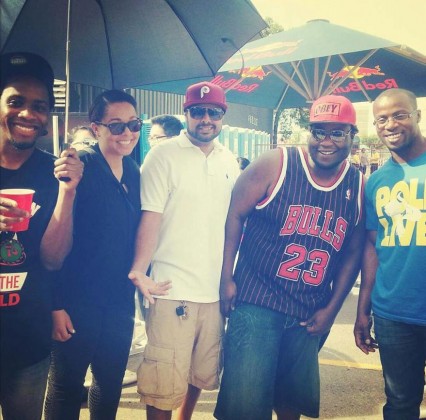 RAP: Venerable Edmonton rap group Politic Live (right) hosts the 12th annual Hip Hop For Hunger event, happening Dec. 21 at the Pawn Shop. Other performers include The Liberators, K-Blitz, Jaide and Rellik. The concerts have collected 9,000 pounds of food in the last 11 years and they're looking to round that up to a nice even number in 2013. Tickets are $10 in advance.
Have we left anybody out? Probably, but we don't have a lot of space here.
Why do so many musicians support the food bank above other equally worthy charities at this time of year? You could make the argument that it may be because some musicians are so poor they're just one step above using the food bank themselves, but there's obviously more to it than that. Besides, most of them have day jobs.
"Big" Hank Lionhart (top photo), of A Fist Full of Blues, started the Blues on Whyte food bank benefit three years ago as an extension of a similar event he helped run in Vancouver. It caught on here right away, he says, with the bar owner "Big Mike," the regular customers and of course no shortage of local bands that don't normally get to play the Whyte Avenue blues bar very often, willing to donate their blues to a good cause.
"There's a lot of people that are a less fortunate than others who really feel it at this time of year," Lionhart says, "and when a lot of these old black blues artists wrote these songs, it wasn't always happy times."
Point of interest: Fist Full of Blues will be playing a set of Christmas-themed blues on this night, including an original tune called Up on the Roof, which deals with Santa getting scotch instead of milk and cookies.
It's worth mentioning another charity gig happening Dec. 22 at On the Rocks for the Bissell Centre – to illustrate it's not a clean musical sweep for the food bank and also to promote the fact that each of the more than dozen acts will perform at least one Christmas carol in addition to two original songs, which could be interesting. Tickets are $10, plus an extra $5 if you want the turkey dinner.
The thing about the food bank is that people don't use it more during the holidays. It's a steady 12-14,000 users per month year round in this city alone, says Edmonton Food Bank spokesperson Bridgett Toliver. Donations, of course, tend to increase around the holidays.
"People always have us mind at this time of year," she says. "It's a giving time. We count on the donations we get in December to keep us going until early spring. There really is a need in Edmonton. We were the first food bank in Canada, thinking it was only a temporary solution to poverty. I guess it really hasn't gotten better. We're still trying to work ourselves out of a job."