MUSIC PREVIEW: Savage Montreal invasion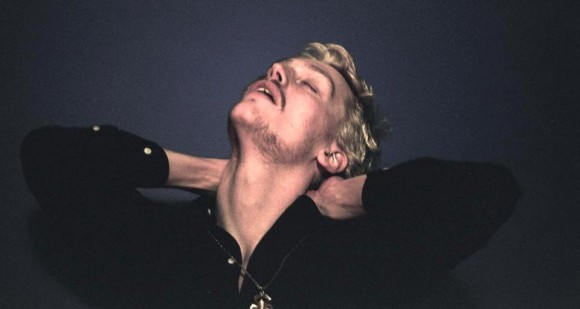 What is it about Montreal that the city produces such buzz-worthy artists? The studies continue with the appearance of Sean Nicholas Savage, who is in town at the Artery Saturday night.
In 2011 the eclectic Montrealer took a bold step and released a trio of pop albums on Arbutus Records, each with its own vibe, emotion, and sound. The first is psychedelic soul. The second is a more rhythm & blues flavoured treat. And the final is a tortured mix of experimental folk and singer-songwriter music. The resulting buzz from such a volume and variety of material captured the nation's underground music scene, and he continues to be a major draw everywhere he goes.
This year Savage introduced his newest effort, the album "Other Life", which won praise from such divergent music outlets as Pitchfork and Weird Canada. While some may question the purpose of his multi-genre efforts, if you listen to his music as a collection, or at a live show, the cohesiveness becomes apparent for his audience, revealing an abstract, alternate universe where one could believe his music is the overarching soundtrack to some imagined film, with different sounds simply emulating the different emotions and cultures.
Opening for Savage will be Edmonton's own Calvin Love, who got his start playing in a punk band at the age of thirteen. His debut solo album from last year, "New Radar", featured his own unique brand of music, marrying a singer-songwriter style with 80's new wave synths and, obviously, a hearty punk influence.
Friday 13
Waka Flocka Flame – This Atlanta rapper rose to fame in 2009 on the back of a trio of hit singles – "O Let's Do It", "Hard in da Paint" and "No Hands". He's currently touring to support his 2012 album "Triple F Life: Fans, Friends & Family", which unfortunately for the rapper hasn't quite spun the same level of success thus far. Union Hall, 8 pm, $25.
Gary Debussy – This local trio of experimental instrumental rockers – weird jazz with a rock vibe – released their debut EP in April of this year. Also on the bill are melodic punkers Desiderata, and the always-fabulous-never-boring [willscott]. Wunderbar, 9 pm, $10.
Meaghan Smith – This Juno-winning Halifax chanteuse will be performing a suite of re-imagined Christmas tunes that hearken back to the pulse of the Depression and War eras. Arden Theatre, 7:30 pm, $32.
Saturday 14
The Big Ben – Rap fans will be in seventh heaven this weekend, with a follow-up evening to Waka Flocka Flame at the Studio Music Foundation. Warming up for the Edmonton rapper will be the NEK Trio and H-Town, as well as others. 7 pm, $10.
Belvedere – This melodic-punk act from Calgary, named after the mid-1990's television show, have now reunited after an eight year hiatus, and released a new EP of demos. In what could likely be the loudest damned show this weekend, The Weekend Kids, Stepmothers, and Neighborhood Archers are also on the bill. Pawn Shop, 8 pm, $16.