Rear End in View: Top 3 of 2013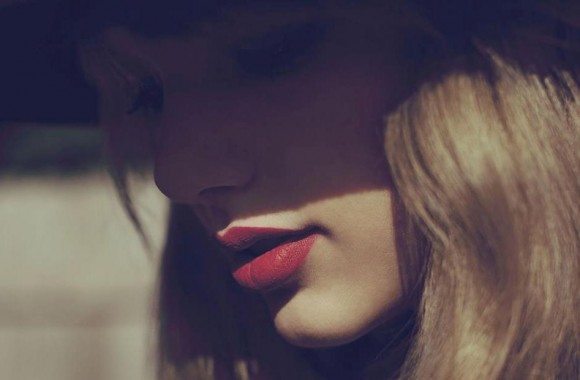 In a surreal year of major concert events that started with the insufferable Oprah Winfrey – who brandished the "truck balls" purse she was given as a gift by the good people of Edmonton and made us into a laughingstock – the three that stood should come as no surprise. This is the weirdest top three list ever.
The only thing Nine Inch Nails, Mumford and Sons and Taylor Swift have in common is that a lot of people hate them. It's doubtful any of the respective haters have actually attended one of their hateful targets' concerts, however, because all three were just terrific during shows in Edmonton this year.
An insignificant moment from Taylor Swift's concert in June stands out. During some heartbreak ballad, she's walking in bare feet down an elevated catwalk about four feet wide and the whole contraption is swinging 20 feet above the crowd. She's not wearing a safety harness. Hey, she does her own stunts. She sings her own songs. She writes her own songs. These days, that makes Taylor Swift a genius.
Name any other alleged country artist who has so thoroughly conquered pop radio to the point that the complete loss of the hardcore country audience (if it hasn't happened already) wouldn't have much effect on her success. There aren't any. Purists grumble about the poppification of country, but given the alternative – Carrie Underwood, say – any change at this point is bound to be an improvement.
Swift's pair of sold-out shows at Rexall Place was not only the biggest Edmonton concert deal in 2013, it was also by far the best of the many branded country shows. Edmonton hosted the CCMA Awards this year, where there, and in shows scattered across the calendar we saw one interchangeable man-hat after another, plus the thinking man's cowboy hat-man Brad Paisley. And just in front of him is the close second to the best country show trophy, the Dixie Chicks, whose singer Natalie Maines can sing circles around Taylor Swift. For that matter, Maines can outsing anyone else who came through the arena this year, and that includes Selena Gomez's pre-recorded vocal tracks.
The concert industry has completed its transformation into travelling Broadway theatre, so we should rate these events accordingly. Swift's concert had everything a musical theatre enthusiast could want, including better music: 14 back-up dancers, 10 costume changes, at least half a dozen rotating sets evoking West Side Story, Phantom of the Opera, Les Miz, Buck Owens' Goodtime Jamboree, you name it. Pure entertainment. Most of the songs weren't complete fluff, surprise, surprise, and never once was the star overwhelmed by the grandiose production. Is it proper to refer to Swift as a "master showman?" Mistress show-woman doesn't quite have the same ring to it.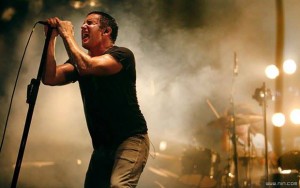 The sad part about all this is that when a real band comes to town to play a real show without all the trappings, the spoiled concertgoer may feel cheated. Then again, the historic first Edmonton appearance of Alice in Chains was disappointing for a number of other reasons, one being that it wasn't really Alice in Chains.
Another Gen-X band of Chains vintage is Nine Inch Nails, which gets heat for being half robot – but at least it's the right half. All the important sounds were generated by real live musicians during the band's dazzling display of concert perfection at Rexall Place in November. So musical for being half programmed, so warm for such gritty sounds and grim themes, Reznor demonstrated mastery over his machines to put all those rock star DJs to shame. The result was a gorgeous fusion of organic and electronic, with innovative visuals to match. At the end of the show, not having said so much as a "Go Oilers!", Reznor told the crowd that he and his team had worked their asses off to create this concert tour: Tension 2013. It showed. It was a beautiful piece of work. No surprise. The frontman and producer had previously won an Academy Award for his soundtrack for The Social Network. They don't give these things to just anyone. Grammys maybe, but not Oscars.
Nine Inch Nails has its haters. The band is just old enough – 25 years – to be eligible for the Rock and Roll Hall of Fame. Some classic rockers sneer that the industrial metal band ain't real rock 'n' roll. Some electronic music fans find NIN too heavy. Others quibble with NIN's whiny subject matter and its intended whiny target audience: whiny aging Generation X kids, now pushing 40 from both sides. This fails to explain why there were so many smiling faces in the crowd at this show. When you're in the presence of greatness you can't help but grin.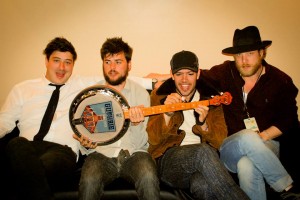 Finally, no one got more hate in 2013 than a little folk-rock crossover group called Mumford and Sons. Their winsome bearded folk-rocking goodness was everywhere, pulling flotsam like the Lumineers and their ilk in their mighty wake, also prompting use of the word "ilk." Mumford was blamed for bringing about a new trend in popular music – "hot folk" – for having both not enough drums and too many drums at the same time, and for having a stupid name that sounds like the Muppets. A British band called The Fall is perhaps most famous now for famously slagging Mumford and Sons, calling them "retarded Irish folk singers," which insults at least two groups of people.
Bollocks! As the Brits might say. Anyone who attended Mumford's profound musical spectacle at Rexall Place this year would surely declare that the anti-Mumford brigade is full of crap. Folk music has never sounded so exciting. The show was completely over the top, one Celtic hootenanny after another delivered with such passionate bombast that it would make Meat Loaf blush; it could make Great Big Sea lay down their bodhrans in shame, not a bad idea. Mumford and Sons did their own stunts, too.
There were other arena shows worth mentioning in 2013: The Eagles, surprisingly good thanks to Joe Walsh; KISS, surprisingly good thanks to low expectations, and others just plain good, not surprisingly. It's hard to wrong with Bob Seger. Bruno Mars was pretty cool. If the guy stops trying to write such radio-friendly hit songs and concentrates on just one classic song like the new Marvin Gaye he wants to be, he might be great one day.
It's always fun to remember the worst shows, too: Rihanna phoning it in; Selena Gomez sounding so fake she didn't even really need to be there; and the rapper Drake mistaking ego for art. Occupational hazard.
But on top of the 2013 heap of arena rock shows in Edmonton, it was a disparate trio of artists representing three very different genres – pop-country, industrial metal, hot folk. Not much crossover here. Expect more bizarre twists in town in 2014, including Lady Gaga. If you're going to go all-out Broadway on the concert stage, who better than a New Yorker to pull it off?