FILM: Joy of discovery in CBGB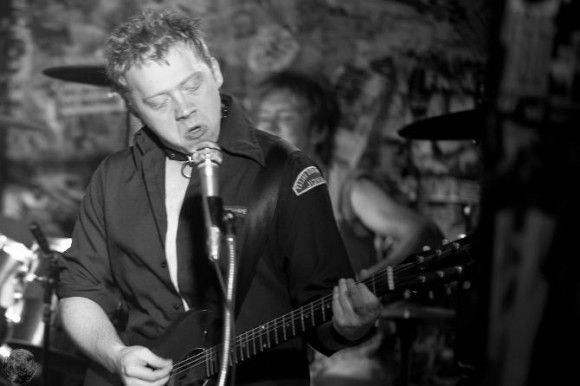 There are some spine-tingling moments in CBGB, The Movie. It's the vicarious joy of discovery: Like seeing an unknown band called the Talking Heads play "Psycho Killer" for six pool-playing bikers in the most famous punk rock dive of all time. Or the Police. Or the Ramones. Patti Smith. Blondie. Iggy Pop. The Dead Boys.
Merely reciting these names gets the punk generation excited.
Screening Jan. 3-9 at Metro Cinema, CBGB the Movie does a splendid job capturing the chaotic thrill of being there at the exact moment "punk" was invented – let's just say it happened simultaneously in New York and London to avoid argument – though it's possible the participants weren't entirely aware of it at the time. Hindsight is 20-20. More than 50,000 bands played the New York City punk rock club from its opening in 1973 before it finally folded in 2006, its name since appropriated for a radio show and a music festival, and they weren't all as good as the Talking Heads.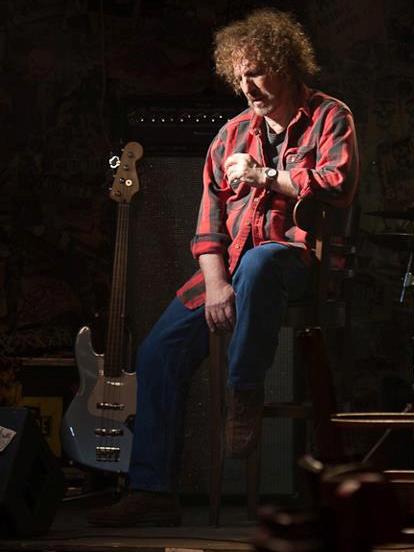 Alan Rickman – the British Richard Gere – brings his deathly dry wit to the role of Hilly Kristal, a typical idealistic, disorganized hippie who was hoping to cash in on a new musical trend after two failed attempts to start his own place. Hence the name CBGB. It stands for "country, bluegrass and blues." Things didn't turn out that way, of course. But Kristal didn't mind. It seems he was more interested in becoming the Godfather of a new movement than the form it would take. As one of his bartenders puts it to a new employee: "The pay sucks and the music sucks." Never had any music scene thrived on such sarcastic self-deprecation.
Kristal rarely betrays much excitement over some of the great bands that come to audition for him. He mutters, "Hmm, there's definitely something there" and hires them on the spot. CBGB soon began to get a reputation for having "something there," the famously disgusting bathroom and prodigiously pooping dog notwithstanding.
An impressive cast of convincing actors gives life to the young versions of these punk icons. The Ramones are hilarious. Joey (Joel David Moore) grumbles at one point, "Why did we get signed? We suck!" The arrogant Lou Reed (Kyle Gallner) is perfect, as is Iggy Pop (Foo Fighters drummer Taylor Hawkins), while Mickey Sumner as Patti Smith (below) delivers another of the aforementioned spine-tingling moments. Particularly colourful are members of the Dead Boys, the volatile punk band Kristal took it upon himself to manage before the band imploded – so we even get a little road trip action in this movie. Guitarist Cheetah Chrome is played by Rupert Grint (top picture), who like Rickman is perhaps most famous for the Harry Potter movies. Magic!
CBGB The Movie follows the same pattern of many "nightclub" genre films, just as "54" was an ode to the disco movement: Dedicated club owner jumps over hurdles to get his own place going, enjoys early success, suffers setbacks, proves to be somewhat incompetent but is set straight by a smarter, younger person – in this case Hilly's daughter Lisa (played by Ashley Green) – and cultural history unwittingly gets made.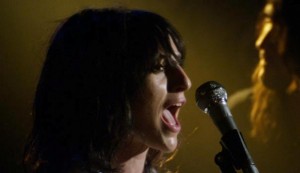 The take-away is that there wouldn't be any music "scene" at all – anywhere – if there weren't places for bands to play. What is true then remains true today. Local punk enthusiasts would quickly point to Edmonton clubs like Wunderbar, where commerce comes second to – and is sadly sometimes compromised by – the lofty artistic goals: To give a showcase to new and exciting original bands that could become the Talking Heads of the future. There were no cover bands allowed at CBGB.
Obviously the club was in the right place at the right time: In one of New York City's seediest neighbourhoods, how fitting, at the birth of an entirely new movement in rock 'n' roll fueled both by fashion and by young and curious music journalists. John Holmstrom (played by Josh Zuckerman), with his new magazine "Punk" played a huge role in popularizing CBGB.
In short, it was the cool place to be. Still is. Even though it doesn't exist anymore, there are brave club owners here and there carrying on the vision of running a live music venue where money isn't the bottom line. You might end up broke and famous – like the Dead Boys, for instance – but there are worse fates.