WIN: Tickets, posters to CBGB, The Movie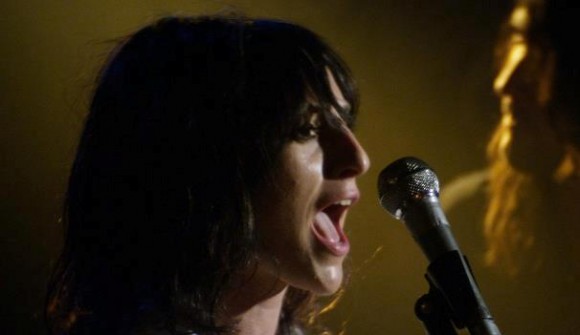 Now that we're all getting back to normal after holiday horror, it's time to turn our attention to swag! Or schwag, if you prefer. That means free stuff no matter how you smell it.
Today, we have a pair of tickets for the Edmonton screening of CBGB, The Movie, playing Jan. 3-9 at the Metro Cinema at the Garneau. To sweeten the deal, there's free movie posters, too.
Following the fortunes of the famous New York City punk rock club and the vibrant music scene that grew out of it, the Randall Miller film stars Alan Rickman as club owner Hilly Kristal, who unwittingly became the Godfather of an entire movement. CBGB hosted thousands of bands over its more than 30 year existence, including early gigs by the Talking Heads, the Ramones, Patti Smith and many other icons of the punk and new wave generation. Also starring as the guitarist for the Dead Boys is Rupert Grint, perhaps best known as Ronald Weasley in the Harry Potter movies. Rickman, of course, played Professor Severus Snape. It's magic!
To enter, simply answer the following skill-testing question: What do the letters "CBGB" stand for? Email your answer HERE along with your full name and phone number, and the show time of your choice. The list is on the Metro Cinema website.
Read full film review HERE.