Top 10 Edmonton albums of 2013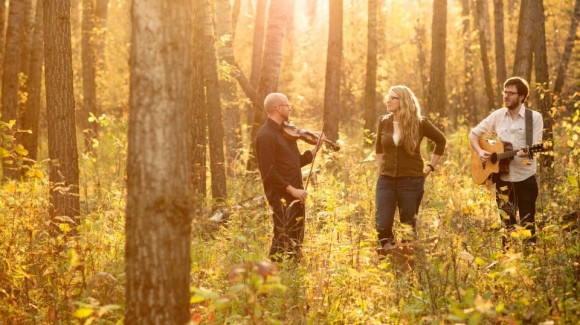 Perhaps Edmonton's small number of live venues forces artists to refine their talents before they can find their way onto one of our stages. Perhaps it's that many of the city's most talented musicians ply their craft in a number of projects, spanning across genres, resulting in not only increased skill but a more rounded sphere of interest. Or perhaps it's because many of our smaller venues tend to cater to a specific group of musical genres, like Wunderbar, The Artery or DV8.
Regardless, all these influences, and obviously many more, resulted in an exceptional year of albums put out by Edmonton artists. Few genres were represented more than indie and experimental rock, which in many ways now rivals the scene in many other larger cities. Restricting a year-end favourite list to just 10 albums was an immense challenge, but in a city that loves tradition, it's called for. This is a collection of talent so deep that you could pencil almost all of these acts into the Polaris long list and nobody would bat an eyelash.
10: Cantoo – self titled
Best described as "psych-pop," as in psychedelic, this act is comprised of a who's-who of the local music scene, including Aaron Parker, Brock Tyler, Giselle Parker, Mitch Holtby, and more. Their sound is the perfect combination of modern indie-folk-rock mixed with the 1960's. Think Lumineers meets The Shadows. BUY album here.
9: 100 Mile House – Wait With Me
Another solid effort from this husband-and-wife duo – Peter Stone and Denise MacKay – who are joined by multi-instrumentalist Scott Zubot (the brother of the Zubot from Zubot and Dawson). This folk band (top photo) is reminiscent of Mumford and Sons, but with a more Canadian sensibility, and a little more raw. BUY
8: Jesse and the Dandelions – A Mutual Understanding
A sumptuous indie-pop album, sounding more like a band from California than Alberta, Jesse Northey and his merry band of musicians have assembled a very credible effort to begin their assault on the local music scene. If you only have time for one track, check out "Looking At the Sun", the lead single for the album. BUY
7: Passburg – Mountains
Mostly a solo project for local Mat Halton, this five-track effort still included assistance from various musical friends. Recorded locally and released in August, Halton's sound is mostly singer-songwriter but tinged with a significant psychedelic lilt. Overall, Mat's haunting voice combined with his soul-stirring songwriting make this an exceptional effort. BUY
6: Rayleigh – self-titled
This six-track album was released in October. The band is somewhat of an enigma, preferring to stay out of the limelight – but this album, and hopefully future offerings, will make that more and more difficult. The opening track "Coming To Terms With Being An Ape" is an absolute stunner, and the band maintains that level of intensity for the rest of the five tracks. BUY