MUSIC: Mixtape Club launches with Vonnegut tribute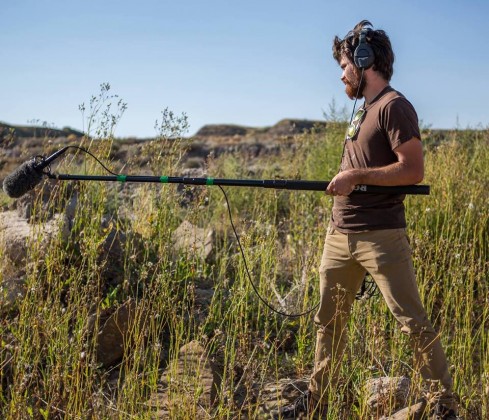 It didn't take Jesse Northey long to become ensconced in Edmonton's music scene. He's only been here two months.
The University of Lethbridge recording program grad quickly landed jobs mixing sound at the Artery, one of our coolest music venues, and as an engineer at Riverdale Recorders, whose clients include some of Edmonton's coolest bands. His own band, Jesse and the Dandelions, meanwhile, plays Wunderbar on Thursday, Jan. 9. The band's album A Mutual Understanding was recently named (by us) one of the top-10 Edmonton recordings of 2013. Two months is long enough to claim him.
As if that weren't enough, the 23-year-old musician-producer has unleashed an exciting new project on area fans: The Mixtape Club, promising monthly compilations of songs commissioned on different themes. He brought most of the first "test" episode with him from Lethbridge: From Tralfamadore With Love, featuring music inspired by Kurt Vonnegut's alter-ego Kilgore Trout. The songs speak of fate, free will, Gods, aliens, troubled characters, the usual Vonnecholic material, and range stylistically from alternative rock in the vein of Patti Smith from Brenna Lowrie; to existential experimental pop from Doug Hoyer; to simple vocals-with-ukulele from Mary​-​Anne McTrowe, who sings brightly and blithely on Now It Can Be Told that we're all just machines: "The creator is a robot, too, and He's done this all of this just for you."
They seem to have captured the spirit here.
Northey himself contributed a trippy prog-rock ballad called Kingdom of the Solar, which explores whether Vonnegut was merely using the voice of Kilgore Trout "to say what he really wanted to say," Northey says. "That's what I think."
With future themes to be picked monthly – it could be another literary figure, maybe a filmmaker, they haven't decided yet – this one was open ended enough to yield a wide variety of material. Others wrote as Kilgore Trout, who pops into many of Vonnegut's novels as a brilliant but washed-up science fiction writer whose work usually got published in porn magazines.
The goal of this project, Northey says, is to get as many Alberta artists as possible to contribute one song a month on each given theme; most of the participants already have working bands and the means to create their own recordings. In a modern low-tech touch, the music will be gathered on cassette tapes exclusively for subscribers – one tape a month for 12 months for $50, arriving by mail starting sometime in June.
"We want to keep it off computers for a little bit," Northey explains.
For now, the Internet is the only place you can get the fascinating music featured on From Tralfamadore With Love, by Kilgore Trout – for now a "pay what you can" deal. Money isn't the goal.
Northey says, "We're doing it for ourselves as much for anyone who wants to listen."
This guy will fit into Edmonton's music scene just fine.