Young Drunk Punk has Edmonton roots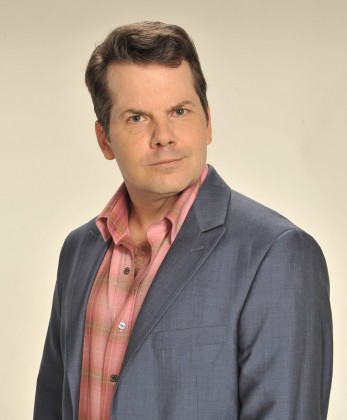 Before Bruce McCulloch became a dad who wears pyjamas in the daytime and lives in the Hollywood Hills, before he became a comedy star in Kids in the Hall, he was a young drunk punk in Edmonton.
There's the perfect title of the one-man show he's bringing to the Arden Theatre on Jan. 27: Young Drunk Punk.
It's a long story, but it starts here. In a recent phone interview, the writer-director-performer describes a "lost year" spent between graduating Strathcona Composite High School in 1980, and enrolling at Mount Royal College in Calgary – doing bull jobs for money, getting wasted as often as possible and beaten up at punk rock shows with his good friend, future actor Callum Keith Rennie, who is considered the "agent zero" for punk rock fandom in Edmonton. Good times.
"We got in fights all the time," McCulloch says. "Mostly that implies that we threw some punches. I mostly just got beat up."
Of his time in Edmonton, he recalls, barely, "What I remember more than anything is losing my car. You'd wake up, what happened last night? Where's my car? Then you'd go look for it. Some guy would find it in the mud. Another guy had a chain and he had a truck, and he'd pull it out. That's my memory of that."
He remembers something else: "What was that club where you had to go downstairs? The band that killed me then was the Modern Minds, Moe Berg, from St. Albert. I thought those guys were Gods. He WAS the punk scene in Edmonton."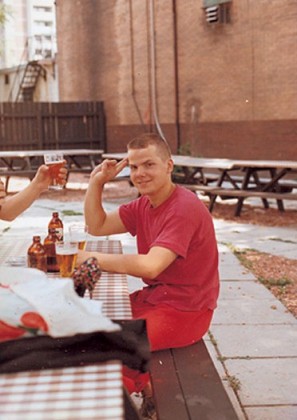 Like a lot of McCulloch's work, Young Drunk Punk is both autobiographical and musical. If you tease out the satire and beatnik poetry, the truth is there. This monologue – accompanied by live music from Brian Connelly of Shadowy Men from a Shadowy Planet – traces McCulloch's humble origins through all the phases of his personal life, and his strange and remarkable career. By now he and his partners have thoroughly infiltrated the American comedy establishment; you can't turn on the TV without at least one Kid in the Hall popping up. For all the success, the punk ethic remains.
"It's more about the nature of punk," McCulloch says. "As I still feel in my 50s now that I don't fit in, that I'm a bit of an outsider. The great thing about my audience and the Kids in the Hall audience is that it feels like we're all outsiders, and in that we have a tribe."
Yesterday's outsiders become today's mainstream, of course, but the roots are important. In isolated cities like Calgary and Edmonton, a lot of artists back in the day had no idea how to do what they wanted to do, so they just made it up. And since no one was watching, you had permission to screw it up. No pressure, and the result is original. McCulloch says his goal was to make his friends laugh. Nothing more.
"There was no map – like the Seattle punk scene or the Toronto comedy scene," he says. "It's just losers making it up."
Sounds exactly like something a punk rock musician would say – drunk or not.
This 52-year-old punk has a lot of stuff happening: A book due in October, a TV pilot with Molly Shannon for Fox, more dates on the Young Drunk Punk tour, and the eventuality (please) of a full-blown Kids in the Hall revival.
"Comedy is a blue collar job," McCulloch says. "It's such hard work. When you're directing and trying to get everything right, you're running around for 14 hours a day. It's exactly like when I used to go to work at Splash N Dash car wash in Edmonton. I don't feel much different when I have to get up at 5 am."
Until payday, of course.