Motley Crue to hit Edmonton on farewell tour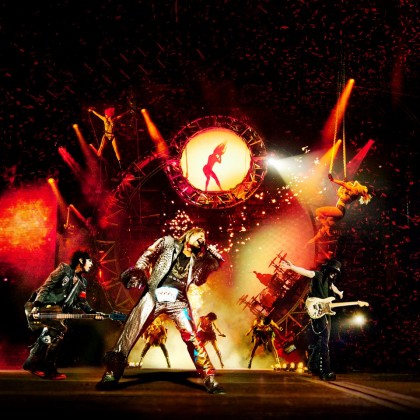 Start the waterworks. Motley Crue, the most bad-assed badass rock band of all time, is going away – and they won't be coming back!
Announced yesterday at a press conference, the band will play one final tour and that will be it: 70 dates across North America, including Tuesday, Nov. 18 at Rexall Place in Edmonton. Alice Cooper will be the opening act.
These guys – we know them well: Vince Neil, Mick Mars, Nikki Sixx and Tommy Lee – have been pounding the badass glam-metal schtick for almost 33 years, selling more than 100 million albums on the strength of such anthems as Dr. Feelgood and Girls Girls Girls, the two songs that more or less sum up the band's entire oeuvre.
They're serious about quitting, too. In front of a roomful of reporters in the live-streamed press conference from Los Angeles on Tuesday, the band even signed a contract that promises there will be no reunion tour. We'll see.
Pre-sale ticket sales for Motley Crue: The Final Tour go on sale Jan. 29, to the public on Friday.