Astounding CKUA changes: No one gets fired!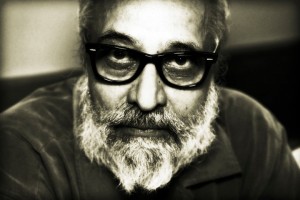 For more proof that the CKUA Radio Network is unlike almost any other radio network on Earth, look no further than the station's impending "shake-up" that takes effect Feb. 18.
They didn't fire anybody! What's a "change in direction" if they don't ambush and heave overboard at least one notable radio personality? It happens all the time in commercial radio. Ask any notable radio personality. But not at CKUA, by God.
Baba's Grooves is gone, but Baba will continue to host an expanded version of Mid Morning Mojo every weekday. Grant Stovel's Lunch Box is cancelled, but Stovel still hosts two other shows. Terry David Mulligan has been scaled back to just Mulligan's Stew, and that's plenty. Everything else is more or less the same. Lionel Rault will helm a new show every Saturday night, Top Spin, basically a "Top 40 of CKUA show," a good entry point for neophytes and making Rault the Casey Kasem of CKUA. Or maybe Ryan Seacrest. They are trying for a younger demographic.
But no one got blown out, they didn't add any new staff save for a senior producer they plucked from CBC, Elliott Garnier, and the direction is unaltered. There are complaints about Baba's Grooves and Lunch Box, but CKUA listeners always complain when something they love is taken away – and that's the thing. As content director Adam Fox explains, a radio station like CKUA has to make changes more carefully when most of its money comes "from listeners who decide to pay for something they could get for free."
He says, "When you're a listener supported station, there's a certain accountability to listeners that I don't think exists with the commercial stations. So it generates a symbiotic relationship between listeners and programming. And I think that's the strength of CKUA."
Fox learned the hard way. A big change was attempted a year ago that, long story short, left longtime folk guy Tom Coxworth without a gig. There was such an outcry that the decision was reversed, and Fox was
CONTINUED…
1 2