Has Black History Month lost its meaning?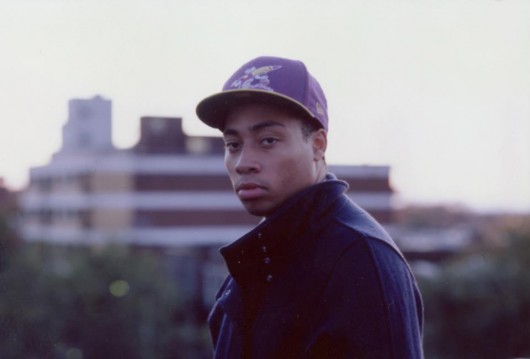 The trouble with Black History Month isn't over the fact that it happens to be the shortest month of the year. It's the word "black."
Does it mean African, and if so what part of Africa? It's a big continent. It could mean Caribbean or American, descendents of American slaves. And what about black people who have lived for generations in Canada? Black people live in as many different countries, follow as many different religions, speak as many different languages and have as many completely different histories as white people – and there is no White History Month. That would be silly.
"Only the bizarre delusion that we're all alike makes anyone assert there is a 'Black' experience," says Edmonton author Minister Faust. He's been a prominent local authority on this matter, and was approached for this story on Black History Month because he's black. He goes on, "'Black' is a superficial shortcut to describe one billion people, a seventh of humanity. It describes (and incorrectly, at that!) the single most superficial thing a sighted person can name about someone else: his or her skin. I am a Kenyan-Canadian, and I celebrate African History Month."
Was it Morgan Freeman (or was it Samuel L. Jackson or Laurence Fishburne?) who famously said on 60 Minutes, "I don't want a black history month. Black history is American history.
Let's assume he meant to include black Canadians – and Africans who have no connection to America.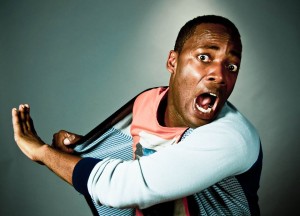 Most people still call it Black History Month, and there are a number of events in Edmonton in February that fall under the blanket banner. Just past are 5 Artists 1 Love event at the Citadel Theatre and a gospel concert at the Jube. Coming up, local musician-writer-actor Althea Cunningham is putting on a musical literary show at Cha Island Cafe on Feb. 22, called "Black Her-Story." One of the women in her group, Ellen Kartz, is white.
"She calls me her black sister," Cunningham says. "The type of people I want to draw is a nice cross section. I want to see every colour, every age. That would be absolutely beautiful."
All of the performers will be black at the "Underground Comedy Railroad" happening Tuesday, Feb. 25 at the Comic Strip, with its tag-line: "Making Black History." Gilson Lubin (above) tops a bill of African-Canadian comedians. He's originally from St. Lucia and currently lives in Toronto.
CONTINUED… Edmonton Black History
1 2