INTERVIEW: Sass Jordan on Canadian Idol, short attention spans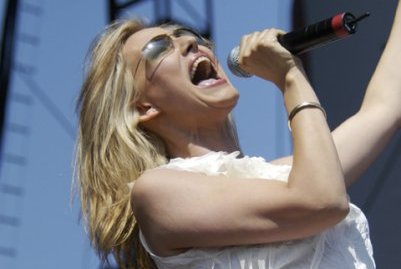 There is no alternate reality where American Idol and its ilk did not exist so we could all say, "See? Look how great popular music is without all these deluded show-offs to ruin it for everyone!"
The Idols would've shown off anyway. These sort of TV talent shows just put inner workings of the pop idol farm team system on national television, and then just let the public decide since in the end they do anyway. The results aren't always pretty. Or very interesting.
"I find the whole thing, in general, to be unutterably boring," says Sass Jordan, who's a good position to comment as one of the celebrity judges of Canadian Idol during its six year run. This show produced exactly one artist of note: Hedley, whose lead singer Jacob Hoggard washed out of the top 10 in Season Whatever early on. The band plays Rexall Place on April 4.
Jordan, meanwhile, has since resumed her musical career and performs at the Shell Theatre in Fort Saskatchewan on Friday, Feb. 21. It's an acoustic show, which will be interesting coming from a veteran Canadian rock artist who gets compared to Melissa Etheridge and Bonnie Raitt. She once played Janis Joplin in an off-Broadway show. Sass is an old school rock chick.
BUY TICKETS TO SASS JORDAN HERE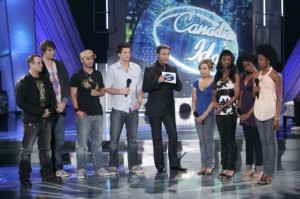 Asked the one thing she learned from her Canadian Idol stint, Jordan answers after some consideration, "There's nothing like a dangling carrot, is there?"
The problem with the Idols shows, aside from the bad music that gets forced down our throats, is that they breed pop stars who are in it for all the wrong reasons: To become pop stars. To "follow my dream." Artistry usually comes second. The winners are not usually the most original of the contenders. Jacob Hoggard was one of the most interesting of the Canadian Idol lot, and look what happened. It's a popularity contest.
"There were often people in the top 10 and I couldn't believe what they were doing there," Jordan says. "It was very much driven by local fans. Wherever the person was from, all the people in the area would rally to that, and not because they were good. There were so many variables that didn't have very much to do with music and singing. It was a television show!"
She continues an earlier thought on the state of modern popular music, "I can't fucking be bothered. I'm old, so there's that. People who are older don't usually like their children's music. And I seem to be just as guilty of that because I don't seem to find anything compelling in it. And I'm talking about mainstream pop.
"I like stuff with a strong emotional content , something I can feel. If it's Auto-Tuned, which is 99.9 per cent of the time, it just doesn't sound real. It a fucking digital robot. I say to my daughter, how's the robot music coming these days? It sounds programmed – and it was – it doesn't even sound like a person now."
One assumes Jordan's daughter, Stella, now 17 or so, is making her own music. Bummer having a Canadian Idol judge for a mom.
NEXT … SASS JORDAN BACKS ROB FORD?!
1 2