Queen + Adam Lambert better than no Queen at all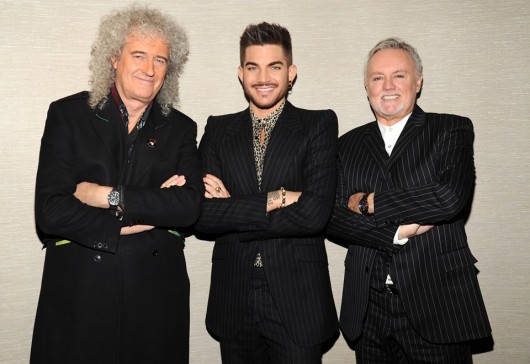 Of course it's impossible to fill the shoes of the late, great Freddie Mercury – but the flambouyant Adam Lambert gets the ultimate endorsement from the surviving members of Queen: They're touring together as Queen + Adam Lambert, playing Rexall Place on June 24.
Tickets go on sale next Friday, March 14.
The unlikely combo of classic prog-rock Gods – with guitarist Brian May (who served as chancellor of Liverpool University) and drummer Roger Taylor – and an American Idol contestant who didn't even win came to be on a 2009 episode of American Idol where they sang "We Are the Champions" together. May liked it so much they put together a set and did it again a few times over the next couple of years, and after rave reviews for a show in Las Vegas last September decided to hit the road. The demand, clearly, is there. They don't build bands like Queen anymore.
The Telegraph in the UK reviewed a show at London's Hammersmith Apollo, saying that while Lambert may lack some of Mercury's famous rock 'n' roll "grit," he definitely has formidable vocal range and showmanship. The reviewer wrote: "This has to go down as one of the strangest gigs I have ever seen … This was effectively Queen paying tribute to themselves, with a young, gay American pop singer standing in for their legendary frontman. Whatever happened to rock and roll?"
Still going strong, by the sounds of it, or was that a rhetorical question?