Legend has it: John Legend in Edmonton this summer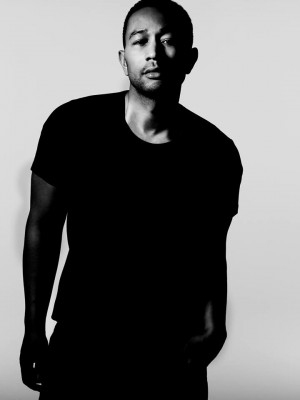 Before Auto-Tune made legends of us all, there was John Legend – one of the finest voices on the modern R&B scene who has yet to get his due.
The Ohio crooner, who had been signed by Kanye West's label, won a pile of Grammys before most people had ever heard of him, on the strength of his 2004 debut album Get Lifted and its follow-ups, infusing soul, pop and gospel, old school and new school, Stevie Wonder meets Pharrell Williams and a classic voice that evokes Smokey Robinson.
Now we're in for a treat. For the first time in Edmonton (as far as we know), Legend performs Wednesday, June 25 at the Winspear Centre. Tickets are 46.50, $69.50, $99.50 (plus service charges) and go on sale Friday. BUY HERE
Despite the genius talent – if Quincy Jones says it is so, it is so – Legend has mostly lurked under the radar up to now, his albums generally hitting No. 1 on the R&B charts, top-40 pop not so much. He also produces and writes songs for other people and works with the biggest producers on labels with the deepest pockets, so he's not worried. He does it for love. On the "All of Me Tour," Legend supports his latest release, Love in the Future, which is said to take R&B/soul "to the next level." They all say that, of course, but from this guy we're expecting big things … in the future.