Backstreet Boys are back! In Edmonton!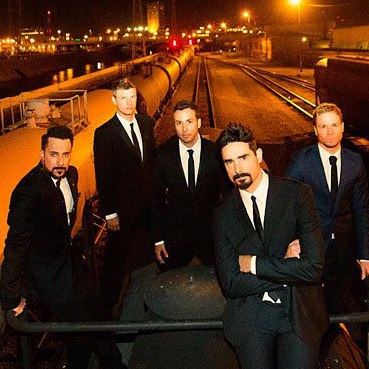 How many times do we have to say "Backstreet's back" until we don't have to say "Backstreet's back" anymore? They never left, did they? Not counting the warm feeling they left in our hearts.
Say it at least one more time, because the Backstreet Boys are returning to Edmonton, Saturday, May 17 at Rexall Place. Tickets range from $29 to $85 and go on sale Friday, March 21. Fans can click HERE to apply to access early access to the pre-sale to the on-sale that starts March 20. Clear? Now go!
Several new dates in previously proven markets have been added "due to overwhelming demand" on the Boys' "In a World Like This" tour, named after the new album of the same name and which is said to be their biggest tour in 10 years. Last time in town, in 2011, they teamed up with New Kids on the Block for NKOTBSB, a massive man-boy band love celebration that pleased at least two generations of women who had posters of one – or both – lurking on their bedroom walls at one point in their youth. Maybe some still do. Who knows? It's been a while since the Backstreet Boys were the biggest boy band in the known universe, whose path was paved by the New Kids, and then supplanted in boy band supremacy by 'NSync and the various Justins.
The Backstreet Boys – A. J., Howie, Nick, Kevin and Brian – may be pushing 40, some of them from the other side, but they still draw the fans. What surprised everybody about this whole boy band thing was how long so many of them lasted, proving that women dig mature guys, if nothing else.
No opener for the Edmonton date has been announced yet; Avril Lavigne was listed to warm-up on several American dates.