MUSIC PREVIEW: Covering the spread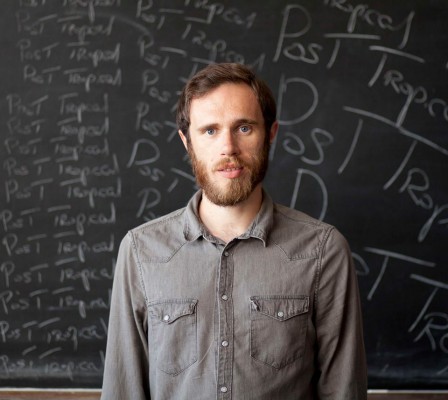 The best this weekend has to offer is spread out over four nights, so if you have the time and inclination, you can take in a lot of extraordinary live music this weekend, beginning with a release party for Ann Vriend's new album, and continuing all the way through the renowned talents of James Vincent McMorrow (right) who plays a show at McDougall United Church on Sunday night.
Thursday 20
The Collective West – Definitively one of the city's best folk bands is back after a bit of a hiatus, joined by Maelus and Hardwired. Pawn Shop, 6:30 pm, $10.
Ann Vriend – Speaking of some of the best talent in Edmonton, this singer-songwriter is hosting a release party for newest effort, "For the People In the Mean Time", and it definitely ranks up there as one of the best any Edmonton act has had to offer thus far this year. Vriend is a master songwriter, with a great voice, and an insatiable talent on keyboards. The Artery, 7:30 pm, $18.
READ ANN VRIEND INTERVIEW HERE
Friday 21
Matt Webb – This Vancouver singer-songwriter, perhaps better known as the frontman for Marianas Trench, is touring to support his 2014 EP "Right Direction". Also performing are Fake Shark Real Zombie, from which you've probably heard a song called "Perfume" on various alternative radio outlets. Avenue Theatre, 6 pm, $17.50.
Ken Stead – This local singer-songwriter has lived in both Michigan and Minnesota for the last six years, but has now returned with a new seven-song effort titled "Unfinished". Carrot Community Arts Coffeehouse, 7:30 pm, $5.
Spring – This East Vancouver quartet is chock-full of talented musicians that have made their way through various bands and genres, and have now blended together a sound that incorporates acoustic instruments, vocal harmonies, and electronics to create a moving sphere of sound and sensation. Their latest album, "Celebrations", has enthralled the music critics, with growly basslines amid dashes of psychedelia and surf rock. [willscott] and N3K also perform. Wunderbar, 9 pm, $10.
Saturday 22
The Lion The Bear The Fox – This Vancouver folk-rock threesome, with three eclectically-influenced blues-rock artists – hence the name – are back in the city again, and if you missed them last time, you owe it to yourself to check them out. The trio can be seen twice on this day; The first at Black Dog's no-cover afternoon session (4 pm), the second at The Artery with Lindsey Walker. 8 pm, $8.
West My Friend – This Victoria indie-folk act just released its sophomore full-length, "When the Ink Dries", earlier this month, and is currently touring the Western provinces to support it. An intriguing blend of classical influences melds with folk, resulting in something fun, charming, great music. Queen Alexandra Hall, 7 pm, $20.
Animals As Leaders – This Washington, DC-based instrumental progressive metal band was formed by guitarist Tosin Abasi back in 2007, and now also features guitarist Javier Reyes and drummer Matt Garstka. Also performing are After the Burial and Navene K. Starlite Room, 8 pm, $22.
Sunday 23
James Vincent McMorrow – Just a little late for St. Patrick's Day, this Irish singer-songwriter has just two albums to his credit – "Early In the Morning" and 2014's "Post Tropical" – but his legions of devoted fans speak to a charisma, both personally and inherent in his music, that makes you think his catalog is so much deeper. The most recent album is a more soulful, searching effort, and even includes hip hop beats, and brass and strings. With Aidan Knight. McDougall United Church, 7 pm, SOLD OUT