Pax Arcana reunites after 20 years – for old time's sake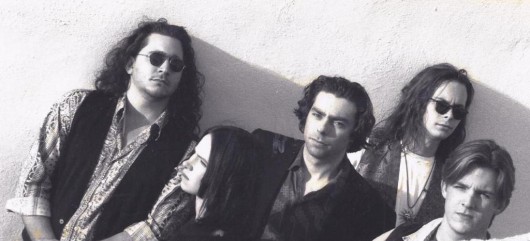 A one-time band reunion can be just as sad as sex with your ex – great while it lasts, but you're likely to feel just as empty afterwards because you have to break up all over again.
"Hopefully we'll be drunk after that," says keyboardist Marek Forysinski on the expected mood after Pax Arcana's comeback show at the Brixx Bar on March 29 – 20 years to the DAY after the band first played its debut CD release show in this same building, whatever the hell it was called back in the day.
Don't feel bad if your reaction is "Who the hell is Pax Arcana?" It's unlikely few outside this Edmonton circle of mid '90s musical friends would be interested. Also on the bill is a band called Spoil 5, which features former members of the Nowhere Blossoms. Remember them?
Normally you'd need to put a few points on the scoreboard for anyone to care about a 20th anniversary reunion. Pearl Jam made a pretty big deal about it. Pax Arcana isn't, and has ceded most of the spotlight on this gig to "going concerns" – like the bands Love Tapper and KMA, the latter releasing its CD at the show.
It wasn't for lack of trying. Back in the day – and we've already pinpointed the day – the members of Pax Arcana worked hard to make an impression. The talent was evident in both their recordings and live shows. They just never went anywhere, bumped egos over creative differences, split up, and split town in 1998. It is a common local story. Where are they now?
Forysinski went off to be a recording engineer in L.A. His biggest credit is mixing the Queens of the Stone Age album Rated R in 2000; he also worked with such artists as System of a Down and Sheryl Crow (not at the same time). He now lives in Victoria. Guitarist Alex de Cartier, meanwhile, remains in Toronto, where he worked as a record label guy before going into property development. His wife still works in the music industry, "so I still get to go to all the awards shows." Bassist Corey Parmenter produced a number of Edmonton recordings before taking a job outside the music business in Norman Wells, NWT. Rounding out the line-up is singer Carrie Graham, formerly known as Kerri Anderson, who under that name moved to Los Angeles in 1991 and got a deal with Impact Records. She's back in Edmonton now. They couldn't find their former drummer Derek Sagert.
1 2