Fleetwood Mac returns – with Christine McVie!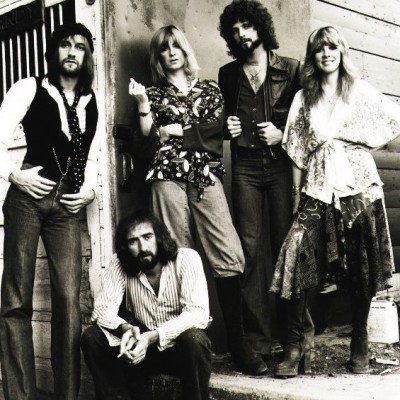 Fleetwood Mac sure seems to like Edmonton. The band is coming back to town for its aptly-named "On With the Show" tour – featuring Christine McVie for the first time in 16 years. They were just here last May, one short. Now they are complete. And there was great rejoicing.
This is of course the "original" Fleetwood Mac – close enough without getting into one of those rock 'n' roll family trees – the line-up that made the generation-defining album Rumours. The Boomer generation, that is. They'll all be back at Rexall Place on Saturday, Nov. 15. Tickets are 69.50, $99.50, $149.50, or $199.50 and go on sale Monday, April 7.
Fans might want to imagine that this was more than just "Hey, Chris: Holy crap, did we ever make a bundle on that last tour. You want in on it? Come on, one more for old time's sake?"
The chemistry in this band is legendary: The bohemian guitar wizardry of Lindsey Buckingham coupled with the witchy mojo of Stevie Nicks, offset by the bluesy sweetness that Christine brought to the mix, and supported by the competent rhythm section of namesake drummer Mick Fleetwood and bassist John McVie. Romantic adversity helped fuel their muse. John and Christine divorced in 1977, the year Rumours was released; just around the time the relationship between Buckingham and Nicks starting running on the rocks. Two estranged couples on the road together must've been a bit awkward. We've read all the books.
With bridges since unburned and hearts unbroken, Christine obviously was on the fence about this whole touring thing, for she sat in with the band in London during the 2013 tour and apparently had a blast. The fans went out of their minds. She said later, "It was so comfortable being back onstage with them as if no time had passed, and then we all started talking and it feels like the time is right. I'm really happy."
So are the fans, it goes without saying. There's a very short list of touring classic rock bands that still have all their original members – and Fleetwood Mac is near the top.