Classified keeps it real Canadian, really high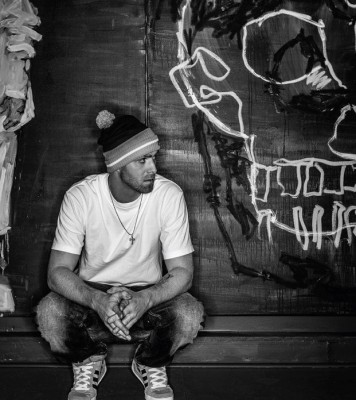 Like a lot of white rappers of a certain age, Classified, aka Luke Boyd, listened to Snoop and Dr. Dre when he was a kid. That stuff wasn't easy to find in Enfield, Nova Scotia, where he came of age in the mid-1990s. Cassette tapes were treasured possessions. He and three other dudes comprised the entire hip hop clique in high school.
Naturally, when time came to make his own music, the soon-to-be-branded Classified emulated his boyhood heroes, rapping about 'hos and gangstas and guns and other things that had nothing whatsoever to do with life in Enfield, Nova Scotia. It would be quite some time before he would rap about marijuana, let alone smoke it. After moving to Halifax, he met the right producer at the right time, someone who actually knew the hip hop scene and told the kid, "Why are you rapping about guns? Rap about what you know."
So he did.
"I became way more popular after that," says Classified, who opens for Hedley at Rexall Place Friday, April 4. "I never heard about anyone from Enfield, Nova Scotia rapping about being from Enfield, Nova Scotia, as opposed to trying to pretend he's from L.A. or New York. It was a different view."
Fresh from a stint co-hosting the 2014 Juno Awards – where he was robbed of Rap Recording of the Year by Drake – the 36-year-old rapper has made quite an impact in Canada, whose most notable rappers generally do not rap about gangstas and ho's and guns (Drake excepted). Classified set the bar high on his 2013 self-titled album – self-titling an album mid-career almost always signals a seismic shift – an ambitious, star-studded and lavishly produced epic expressing the joys of writing about what one knows which doesn't fall into most of the usual stereotypes. After years of aping the Americans, "Canadian rap" has become its own thin. Classified's album bowed at No. 1 in Canada, his silly and catchy first single "Inner Ninja" a huge hit on both top-40 and alternative rock stations.
The rest of Classified's new album is filled with sizzling grooves framing deep, personal thoughts – some of it falling into the "too much information" category. Like blogging and Oprah, rappers have done a lot to create a new society of openness. That's what rappers have always done: Rap about themselves. That's the way hip hop is, "and it's not ours to change," Classified declares.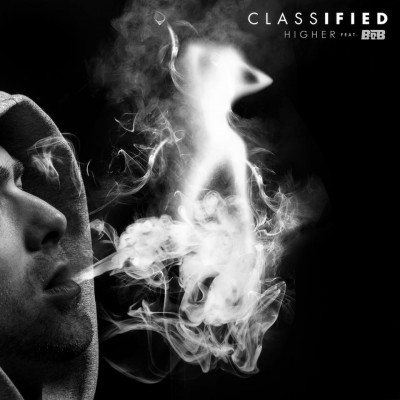 Almost anything is fair game. His dad, also a musician, comes from a generation that wasn't comfortable talking about things like masturbation or drugs: "My dad says, 'why are you saying this stuff on record?' And I'm like, people go through this. Stop hiding it. Everybody does it, why can't you talk about it? Put it out there. As we grow I think we get more open. Ten years ago, I couldn't talk about half the things I do now. I'd be too embarrassed."
Inner Ninja is a good example.
"I was a ninja growing up," Classified admits. "I was into the Teenage Mutant Ninja Turtles, I had all the ninja movies, Bruce Lee. I could've called myself Ninja, but it wasn't cool. That was one of those things. I'm 15, 16, I can't rap about ninjas. Now I'm 30, I don't give a shit. I'll rap about anything I want."
He's mindful of the trap of autobiographical rappers who become successful. If you're writing about what you know and all you know is the road and recording studios and partying, you might wind up rapping about how rich you are from rapping about how rich you are. A lot of mainstream rappers get away with this.
"I think that's why I never write on the road, it's the same shit over and over again," Classified says. "It's when I get home and actually live with my kids or my friends that I get creative."
Which brings us to "Hi-deas," a track about coming up with good ideas while one is high, though he says he never actually performs on the stuff. Classified, with the American hip hop artist B.o.B., has since released a new recording of a song called Higher. It's also about the joys of weed. How much of the openness is going to be transmitted to his children. Would he play his own music for them?
"Some of it," he answers. "Sometimes they're too young to understand. I'm going to be very open with my kids. I'm not going to hide that I smoke weed. I didn't smoke weed until I was 22. It's not like I was 14 and smoking weed, I'm dead set against that. That's not the time for it. But I do think that smoking weed isn't any different than drinking a beer."
He laughs, "I'm saying this now, but I'm going to try to be as open as possible with my kids – if they're at an age I think they understand it."
(An original version of this article was published on Feb. 6, 2013)