Burton Cummings at Rock Fest, reunions at Hot Plains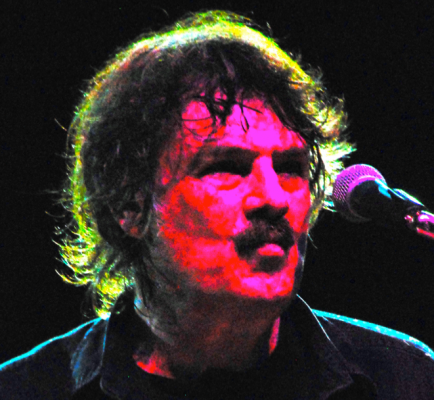 Festival announcements are piling up, as area citizens try to stuff as much fun and frivolity into the short Canadian summer as humanly possible. We must.
First up, because it's fresh, is the reveal of the line-up for the annual Edmonton Rock Music Festival. Burton Cummings is the biggest name of an all-Canadian classic rock bill, happening Aug. 8-9 at the Heritage Amphitheatre in Hawrelak Park. (A tear in the canopy that forced the relocation of Freewill Shakespeare Festival will be fixed by then.) Burton is not famous by accident. He can be held at least partly responsible for a number of songs that formed the zeitgeist of the Canadian rock landscape, for which we are all grateful. Hell of a piano player, too. The man is an institution. Even the guy's moustache is an institution.
Also playing will be Colin James, Trooper, Chilliwack, Doug and the Slugs and David Gogo, along with the locals Paula Perro and the Project, the Gibson Block and the Wayne Allchin Band.
Advance tickets are on sale now – for $55 each day, or $95 for both.
Proceeds from the festival will help operate the Centre for Arts and Music, which provides after school music programs for underprivileged youth.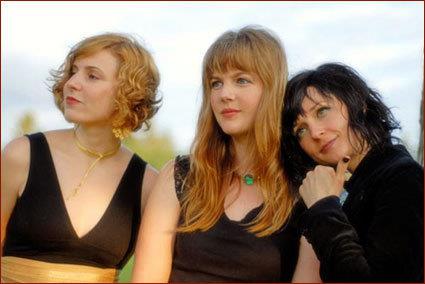 Coming up and right soon is a riot of local indie music courtesy of the second annual Hot Plains Music Festival, May 16-18 – happening indoors at four Whyte Avenue area venues. Of 25 acts performing are a few notable alt-rock one-off for-old-time's-sake reunions, including The Cleats, featuring Nik 7 from Shout Out Out Out, along with The Dance Floor Disasters, and Slow Fresh Oil. Anyone remember Slow Fresh Oil? Here's a more complete list of bands: The Secretaries (pictured), Arrowz, Bombchan, The Archaics, The Lad Mags, Shooting Guns, Jom Comyn, Slates, Betrayers, Marlaena Moore, Michael Rault, The Mants, Black Thunder, The Fuzz Kings, The Allovers and more, most local or at least from Western Canada.
Wristbands granting access to all shows – happening at The Pawn Shop, Wunderbar, Barber Ha and the Black Dog Freehouse – are $60 and go on sale Saturday, April 19, which happens to be Record Store Day. Wristbands will be on sale at local record stores, or see HERE for more detail.