MUSIC PREVIEW: Christian Hansen returns with Small Fry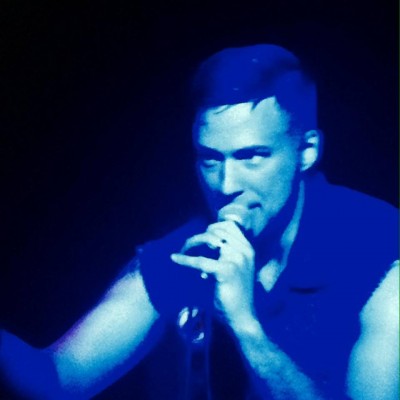 Christian Hansen is giving himself another chance to go national – from Toronto – with the release of new music that local fans can hear live as the Edmonton expat plays two shows this weekend: an all-ages gig at The Artery on Friday night and a no-minors show Saturday at the Pawn Shop.
The new release is a four-track EP consisting of his usually quirky material, a combination of dance, pop, and rock, complemented by his ever-present synths,along with his signature voice, which Edmonton was first acquainted with through his smash hit "Cocaine Trade" back in the late 2000's. A move to Toronto in 2012 with his wife and partner Molly Flood, followed by a new full-length "C'mon Arizona", didn't generate as much buzz as the band was hoping, but they've gained a foothold in Canada's largest city, and one would expect a new full-length sometime in the next 18 months. In the meantime, you can check out the new EP in the usual places, like on his website. While the title track from the "Small Fry" EP is the first single, you may also want to check out the second song, "The Claim", which nicely fits the peppiness of "Cocaine Trade" with some of the more mellow synthy-tones we've witnessed over the last few years. Hopefully the new music will propel Hansen to be as successful throughout North America as he was – and remains – in Edmonton.
READ: Interview with Christian Hansen
Thursday 17
J. Eygenraam – This local eclectic folk artist is excitedly releasing his first full-length album "Cheap Talk", and the rest of the city should be just as excited. A who's who of the local music scene made appearances on the album; no word if any will be part of the release show. Cantoo will open. Artery, 7:30 pm, $10.
Friday 18
Hanson Brothers – This Vancouver punk act, a homage to the goofball hockey players from the 1977 movie Slap Shot, actually consists of two brothers as the founding and only original members – Johnny and Robbie Wright. While the group has only put out four albums since forming in 1984, their brand of simple, straight-forward rock has earned them quite a bit of support. It doesn't hurt that the Wrights and Holliston also perform as Nomeansno, another well-known punk rock act. The Mange and Zero Cool also perform on this night. Starlite Room, 9 pm, $18.
Souljay Fyah – One of Edmonton's best-known reggae acts, ever, headlines an evening that also includes Stone Iris, The Soulicitors, and Los Cavaleras. Studio Music Foundation, 8:30 pm, $20
Saturday 19
Ashley MacIsaac – This world-renowned fiddle player has three Junos to his credit along with a dozen albums that span a dizzying array of genres from traditional Celtic to even electronic music. He's undoubtedly inspired a myriad of people to pick up a violin and see what they can do with it. He performs out in Sherwood Park this night, at Festival Place, 7:30 pm, $32.