God lives in the music of Black Sabbath!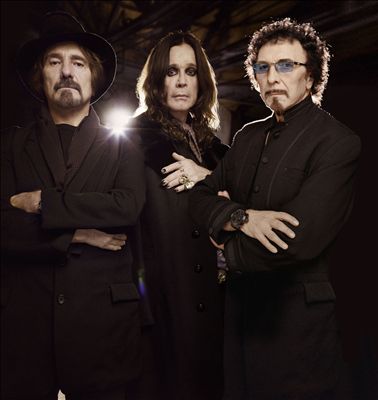 The difference between eternal salvation and eternal damnation for Black Sabbath may come down to punctuation.
The official title of the reunited band's first new song since 1978 is God is Dead? – with the question mark – and yet in the recording Ozzy Osbourne sings the title of the song so many times that it sounds more like a statement. He has turned into the rock 'n' roll Friedrich Nietzsche: God is dead. Cue guitar solo.
With all the questioning, talk about red rain and the disclaimer "I don't believe that God is dead," this song appears to be the first mainstream metal agnostic anthem ever made. It puts the question out there: "Will someone tell me the answer?" is Ozzy's plea to listeners, and later another question, "Do you believe a word what the Good Book said? Or is it just a holy fairytale and God is dead?" Cue the mantra: God is dead, God is dead, God is dead, God is dead. Sing along if you know the words.
There is a special section of hell reserved for those who aren't sure about the existence of God: It's in Edmonton, at a Black Sabbath concert. The band – with original members Ozzy Osbourne, Tommy Iommi and Geezer Butler – plays Rexall Place on Tuesday, April 22. Tickets are still available.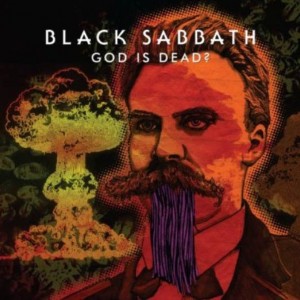 This may be surprising to some people, but God has always lived in the music of Black Sabbath. It was whole bat-eating, upside down crucifix-wearing goth Satanism thing that gave the wrong idea to proper Christians who branded the music of Sabbath as evil. But it's all an act!
Consider Sabbath's 1971 single After Forever, a crunchy, upbeat number with questioning lyrics: "Could it be you're afraid of what your friends might say if they knew you believe in God above? They should realize before they criticize that God is the only way to love."
God is the only way to love! And this from the self-described "Prince of Darkness." There may have been a foggy 40 years there for the Godfather of heavy metal, but he seemed clear on his beliefs. Fans might remember Mr. Crowley, his 1980 solo hit about a magician who tried to found his own religion that got confused with Satanism. "You fooled all the people with magic," sings Ozzy, "You waited on Satan's door." Doesn't sound like he's a supporter.
After Forever wasn't a big hit for Sabbath. The band's biggest songs are more likely to deal with a foretaste of hell than a glimpse of heaven. There's Headless Cross from 1989, spooky gibberish about Satan's legions, or Sabbath Bloody Sabbath, where "dreams turn to nightmares and heaven turns to hell." Beware Iron Man: "Now the time is here for Iron Man to spread fear. Vengeance from the grave, kills the people he once saved."
Who, or what exactly, is Iron Man? Apparently, he was turned to steel in the great magnetic field when he travelled time for the future of mankind. So he's a pissed off robot Jesus? And in His wrath at the Second Coming, it's the War Pigs that will get their comeuppance: "No more war pigs at the power. Hand of God has struck the hour. Day of judgement, God is calling. On their knees the war pig's crawling. Begging mercy for their sins, Satan laughing spreads his wings."
You won't get a more convincing fire and brimstone sermon these days – or a louder one.