Gods of Alternative to rock Sonic Boom 2014
The multi-talented Jack White will headline the sixth annual Sonic Boom festival, now expanded to three days, Aug. 29-31 at Northlands. Also appearing: Arctic Monkeys, Rise Against, Death Cab for Cutie, Foster the People, Tegan and Sara, the Descendents, Serene Ryder, Cage the Elephant and many, many more. More acts will be announced.
Weekend passes are $199.50 ($269 for VIP, 18+ only) and go on sale Saturday, May 3 at TICKETMASTER. The pre-sale before the on-sale starts Wednesday, April 30.
White, a God of the sort of alternative rock celebrated by the festival producers at Sonic 102.9 FM radio, will be touring behind his forthcoming solo album Lazaretto, out in June. The single, the title track, is a funky, fuzzy, wacky thing that suggests God is a woman, buoyed along by spiky guitar solos, shrieky vocals and strange changes, including a string quartet section.
"Even God Herself has fewer plans than me," sings White.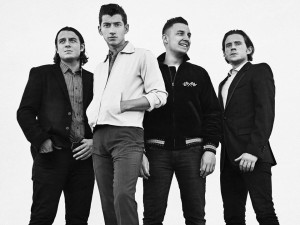 From the UK, the Arctic Monkeys are no strangers to alternative radio, having parlayed its artsy garage rock goodness into an international cult success. They're touring with new stuff from the latest album "AM."
As for the rest, Sonic listeners know them well! There's pop (Serena Ryder) and classic punk (The Descendents), the finest in mellow indie-music (Death Cab for Cutie) and a proud Canadian content contingent of alternative rock variety (The New Pornographers, July Talk, Tegan and Sara) and the list goes on.
It's clear Sonic Boom has become a thing in Edmonton. From a shaky bit there when they had to move the festival indoors due to weather fears (and soggy ticket sales), it is bigger than ever. There's been a rock festival void in the local area since Boonstock hauled ass. Sonic Boom 2014 should fill it nicely.