Black Keys return to Edmonton in October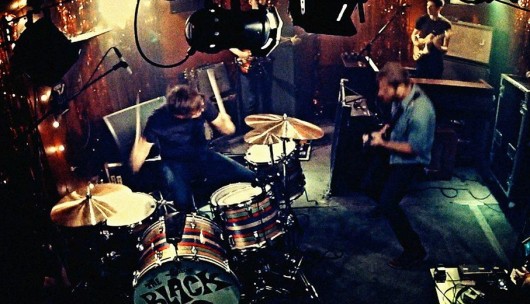 If you were to play only the Black Keys on a piano, it would sound like the blues – which says a lot for the thus-named band that cut such a wide swath through the modern rock landscape. In short, the Black Keys brought sexy back to rock 'n' roll just as Justin Timberlake did for pop music. The world owes them a debt.
Back again are the beloved nerdly duo Dan Auerbach and Patrick Carney, playing Rexall Place on Tuesday, Oct. 28.
TICKETS go on sale Friday, May 23.
The Black Keys are touring behind a new album, Turn Blue, in stores in various forms on May 13, and streaming right now on iTunes and YouTube.
It comes with a rave review in case you can't wait to listen … "consistently gripping …" says Rolling Stone, comparing it to Clash's great London Calling. Consider expectations raised.
What does the album title mean? The guys helpfully laid out some possibilities:
A: Suffocation
B: Sadness
C: Numbness from extreme cold
D: A Cleveland late night TV host from the 1960s named Ghoulardi
E: All of the above
No choice for the blues.